29: IS Teaching Cases
Track Description
Theme
Teaching cases provide an additional outlet for researchers to publish material from their case study sites. Teaching cases provide rich descriptions of real situations which can be used to stimulate classroom discussion.
The IS discipline is well known for its use of cases in teaching. For nearly 20 years, leading conferences, including ECIS, have regularly included refereed teaching case tracks.
ECIS 2015 is interested in teaching cases that address a variety of issues related to the IS field from different angles including the development, management and use of information systems and technologies in business, government and non-profit contexts. Consistent with the conference theme of The Networked Society, the Teaching Cases track will welcome submissions that can be used to help instructors teach and students learn about the ways in which daily life and the working world are being transformed under the influence of increased digitization and networking. Hence, cases that explore networking, and mobile, personal, social and virtual technologies will be particularly welcome. Cases are expected to include organisational, strategic, management and social issues, as well as technical issues.
Types of Contributions
Teaching cases may be original, or may be repurposed from published research. Typical topics may include but are not restricted to:
Strategic IS
IS development including project management
Knowledge and IT
Networked organizations
Business process reengineering
Sourcing and offshoring IT
ERP
Cloud computing
Social networking
Mobile technologies
Global IS
Business analytics
Big data
For examples of teaching cases look at proceedings of the International Conference of Information Systems and also in The JIT Teaching Cases electronic journal http://www.palgrave-journals.com/jittc/
The following offers guidelines, but please enquire before submission if your case does not fit this pro forma e.g a shorter case or unusual subject. A teaching case is usually 4000-6000 words in length (e.g., shorter cases for undergraduate teaching or longer for postgraduate and MBA), has illustrations, and quotes where appropriate, and is based on real life circumstances. Aspects of the case may be anonymised where information is particularly sensitive, and would hinder publication otherwise. The teaching case can be based on primary research, but also on secondary sources. We are looking for cases that are up-to-date, though they may also include the history of how the organisation, or events reached their present point. A teaching case should be written to promote discussion of the issues raised, setting out problem areas, giving enough history and detail to enable questions suggested in the teaching note to be discussed. The teaching case should be as complete as possible, and be written and presented attractively.
Submission should include the teaching case, essentially the case description, and in a separate document a teaching note including guidance for instructors. The teaching note will comprise objectives, what level of students might benefit from the case, any useful additional context, suggested questions, guidelines on answers including theories or models that might prove useful, any additional information about how the case situation unfolded, and recommended reading. Do not place questions for students in the main Teaching Case.
Please send your submission (Teaching case and Teaching Notes) to ECIS 2015.
Cases will also be considered for further development and publication in the Journal of Information Technology Teaching Cases (JITTC), edited by Professor Leslie Willcocks of LSE and Dr Chris Sauer of University of Oxford.
Track Chairs
Leslie Willcocks <primary contact>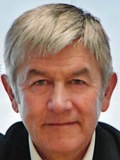 Leslie Willcocks is Professor in Technology Work and Globalization at the Department of Management at London School of Economics and Political Science. His doctorate is from Cambridge University, and he is Associate Fellow at Green Templeton College, Oxford University where he taught for nine years. He heads the LSE's Outsourcing Unit research centre and is Editor-in-Chief of the Journal of Information Technology. He is also visiting professor at University of Melbourne, Erasmus Universiteit, Leslie has a global reputation for his work in outsourcing, global strategy, organizational change and managing digital business. He is co-author of 40 books. Published in 2014 are Moving To The Cloud Corporation (Palgrave) and The Rise of Legal Services Outsourcing (Bloomsbury). He has published over 230 refereed papers in journals such as Harvard Business Review, Sloan Management Review, California Management Review, MIS Quarterly, Journal of Management Studies, Journal of Strategic Information Systems.
In February 2001 he won the PriceWaterhouseCoopers/Michael Corbett Associates World Outsourcing Achievement Award for his contribution to this field. In 2014 he was inducted into the IAOP (professional body with 138,000 membership) Hall of Fame for his contribution and impact on the practice of outsourcing. He is a regular keynote speaker at international practitioner and academic conferences, has global consulting experience, has run executive education programmes for multiple organizations, and has been retained as adviser and expert witness by major corporations and many government institutions in the UK, USA, Canada, and Australia. See (www.outsourcingunit.org). Ali served as Track Chair for ConLife Conferences (2012 in Cologne and 2013 in Berlin). Last year, he was a member of programme committees of all major IS Conferences (ICIS 2013, ECIS 2013, WI 2013, MKWI 2014). Ali also served as Associate Editor for the IEEE Services Conference (2013 in Santa Clara, US).
Julia Kotlarsky

Julia Kotlarsky's research and consultancy work revolves around outsourcing and offshoring of services, globally distributed teams, knowledge and innovation. Before joining Aston Business School in 2012 she was Associate Professor at Warwick Business School and held a visiting position with Vrije University (Amsterdam) between 2008 and 2011.
Julia is a regular presenter in international conferences and conventions. She published her work in numerous journals including MIS Quarterly, The Wall Street Journal, European Journal of Information Systems, Journal of Information Technology, Journal of Strategic Information Systems, Decision Support Systems, Communication Research and others. She published 8 books, among them "The Handbook of Global Outsourcing and Offshoring" and "Knowledge Processes in Globally Distributed Contexts". Julia serves as an Associate Editor for MIS Quarterly, Senior Editor for Journal of Information Technology, and is co-founder of the annual Global SourcingWorkshop<mailto:www.globalsourcing.org.uk/workshop>.
She was a guest editor for several special issues on Global Sourcing: for Journal of IT (in 2008), IT and People (in 2009), IEEE Transaction of Engineering Management (in 2011) and Journal of IT Teaching Cases (in 2012). Currently she is acting as a guest editor for Special Issue on Understanding Strategic Innovation in IT and Business Process Outsourcing in the Journal of Strategic Information Systems.
Erran Carmel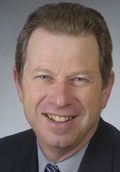 Professor Carmel studies the globalization of technology work: global teams, global sourcing, and the emergence of technology industries around the world. In 2011 he completed his 3rd book. This one is about the special issues that time zone separation imposes on global coordination of work. "I'm Working While They're Sleeping: Time Zone Separation Challenges and Solutions" is co-authored with his colleague Alberto Espinosa. Carmel's 1999 book "Global Software Teams" was the first on this topic and is considered a landmark in the field, helping many organizations take their first steps into distributed tech work. His second book "Offshoring Information Technology" came out in 2005 and became popular as outsourcing began to be taught in business schools around the world. He has written over 100 articles, reports, and manuscripts. He consults and speaks to industry and professional groups. He is a tenured full Professor at the Information Technology department, Kogod School of Business at American University. In the 1990s he co-founded and led the program in Management of Global Information Technology. In 2005-2008 he was department Chair. In 2009 he was awarded the International Business Professorship and in 2012 he was named Kogod UPS Scholar. He has been a Visiting Professor at Haifa University (Israel), University College Dublin (Ireland), and at Universidad Adolfo Ibáñez (Chile). He has written many teaching cases. Some of these he shares on his website; others he uses just for his classes; still others have appeared in a variety of journals and books. He received his Ph.D., in Management Information Systems from the University of Arizona; his MBA from the University of California at Los Angeles (UCLA), and his B.A. from the University of California at Berkeley.
Associate Editors
Dr. Janis Cogan Bentley University
Dr. Armin Heinzl University of Mannheim
Dr. Mary Lacity University of Missouri
Dr. Chris Sauer Oxford University