17: Service Innovation, Engineering and Management
Track Description
Theme
An increasing number of activities of public and private organizations are engineered and managed as services, often creating innovations for economic growth and social welfare. This development is mirrored in the domain of information systems, which becomes evident in the use of services as the organizing logic for providing information systems (IS), in the use of services as an architectural paradigm (SOA), and in the development of Cloud/Internet-based services for information, processes, applications, and IT-infrastructures. Moreover, the increasing amalgamation of ICT-enabled corporate and consumer services offer substantial opportunities for service innovation. Examples for augmenting the physical world with services include Near Frequency Communication (NFC) enabled frequent flyer cards at Air New Zealand that facilitate check-in and identity verification, mobile ticketing for public transportations, apps for music festival participants to interact with each other, or tablet-based services for ordering food and drinks at a casino or restaurant. Often, the focal points are the infusion of ICT into services and transferring service-dominant logic thinking into ICT development and use.
The information systems discipline contributes to the interdisciplinary research stream of service since its first inception about 10 years ago. Currently, researchers and practitioners alike still suffer from a lack of theory-rooted knowledge for engineering and managing services as well as leveraging IS for service innovation. At the same time, the advent and success of the service paradigm challenges previously established concepts in the IS discipline, such as the separation between corporate IS and consumer IS, or internal IS and external services. The proliferation of a service society is an increasingly global phenomenon and marketplace that calls for relevant and rigorous research that reaches across traditional geographical and disciplinary boundaries. Service-focused research in IS thus needs to create and refine concepts, models, methods, and systems to reflect these developments.
Types of Contributions
This track seeks to attract research from a diversity of research paradigms in three areas:
Rethinking IS-as-service (ISAS)
Cyber physical systems and services
IT service management and service capability management
Service-oriented architectures and service modularity
ISAS governance, risk, and compliance
ISAS design and development
ISAS architecture and modularity
IS lifecycle management as service management
IS portfolio management as service management
ISAS requirements management
Cloud Service Management
User-generated services
Leveraging business and consumer services with innovative IS
IS and service business model innovation
Service platforms and markets
Data-driven business services
Transformation of consumer information services
Business models and impact of social media services
Business information services, like e-consulting and business intelligence services
Mobile services
Online service delivery and experience
Role of IS in realizing service quality management and service excellence
IS enabled product-service systems
Publishing industry innovations and media services
Self-service technologies
Service analytics, measurement and improvement
Service science and theorizing services beyond IS
Theories of service science
Contributions to interdisciplinary service science research from an IS vantage point
Service science frameworks
Service reference models / meta models of service(s) / service ontologies
Service systems theories
IT enabled service networks theory
IS and value co-creation/resource integration theories, models and methods
Proliferation and globalization of a service economy based on IS
The role of services in the development of the networked society
E-Service design theory and methods
Theory of e-services markets, business models and service exploitation
Human and ethical issues of e-services.
Timeliness and importance
Service management on both the business level and the IT level is a buzzing topic as is apparent in the increasing emphasis on the Service Economy, the promotion of Services Sciences, Management, Engineering and Design (SSMED) by IBM and others, the rise of Service Management in IT (e.g. ITIL v3), the developments in the area of Service-Oriented Architectures (SOA), and the growing importance of service as a sourcing model for software (e.g., Software-as-a-Service, SaaS). The hits on Google Scholar for the term "service science" have developed from 653 in 2006 to 4310 in 2013.
Regarding the conference theme "The Networked Society", the proposed track adds to IS theory by analyzing and designing systems of services. In a technology-driven society, systems of services are becoming more complex and increasingly interconnected. They characterize the world as we know it today as a society of networked services.
The growing academic interest becomes evident in the foundation of a special interest group on services within AIS (SIGSVC), dedicated tracks at ICIS since 2011 and pre-ICIS workshops, related tracks at past ECIS, HICSS and ACIS conferences, and a number of high-profile journal special issues, such as in MISQ, JMIS, and JSIS.
The AIS Special Interest Group on Services co-sponsors this track proposal.
The track welcomes empirical, theoretical and design work on IT-enabled services as full research papers and research-in-progress papers. Methodologically and epistemologically, the track is open to all approaches and perspectives. Research-in-progress papers with merit will be presented in a separate research-in-progress session, which will be focused on discussing the results and providing feedback for developing the paper further. Prototypes and technology demonstrations that show the applicability and benefit of information systems for achieving service innovation and service excellence are invited for participation in a poster session.
Track Chairs
Tuure Tuunanen <primary contact>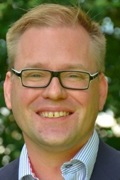 Tuure Tuunanen is Professor of Information Systems at the Department of Computer Science and Information Systems in the University of Jyväskylä. He is also a global faculty fellow of the Center for Service Leadership at ASU. He holds a D.Sc. (Econ) from the Aalto University School of Business. His current research interests lie in the areas of information systems development methods and processes, service engineering, and IT enabled services. His work has been published in J. of Management Information Systems, J. of the AIS, J. of Service Research, and Service Science. Dr. Tuunanen was a track chair for ECIS 2013-2014 (Service Innovation, Engineering, and Management), the publicity chair for ECIS 2011 in Helsinki. In 2008, he was the program chair for Mobility Roundtable in Auckland. In addition, he has been involved in organizing ECIS, ICIS and HICSS conferences as an associate editor or a minitrack chair. He is also currently VP of Communications for the AIS SIG SERVICES. Dr. Tuunanen is an associate editor of Journal of Service Research and a member of the editorial board of Journal of the AIS.
Jens Pöppelbuß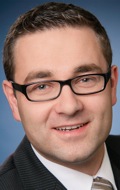 Jens Poeppelbuss is Professor for Industrial Services at the University of Bremen, Germany. In 2012, he received the Ph.D. degree in Information Systems from the University of Muenster for his work on developing methods and tools for assessing and improving business process management capabilities in service networks. His main research interests are in the areas of managing and innovating industrial services as well as business process management. His work has been published in peer-reviewed academic journals (including IEEE Transactions on Engineering Management, Scandinavian Journal of Information Systems, and Business & Information Systems Engineering) and presented at major IS conferences. Dr. Poeppelbuss has been serving as associate editor for ECIS conferences since 2012 and as minitrack chair for AMCIS conferences since 2013.
Fons Wijnhoven
Fons Wijnhoven is associate professor of knowledge management and information systems at the University of Twente, Netherlands. Dr Wijnhoven researches information services design and exploitation and the values and credibility of information in systems and the Internet. He has a monograph on information services design by Taylor and Francis 2012. Dr Wijnhoven is an Associate Editor of the Communications of the AIS, Internet Research, and Knowledge & Process Management and he has been the President of the AIS SIG Services (2011 and 2012). His work has been published in journals like Decision Support Systems, Internet Research, J of Management Information Systems, J of the Operations Research Society, J of Strategic Information Systems, J of the American Society on Information Science and Technology, and ACM Journal of Data and Information Quality.
Associate Editors
Rainer Alt, University of Leipzig
Anu Bask, Aalto University
Roman Beck, IT University of Copenhagen
Tilo Böhmann, University of Hamburg
Daniel Beverungen, University of Muenster
Haluk Demirkan, Univ. of Washington
Erwin Fielt, QUT
Henner Gimpel, Karlsruhe Institute of Technology
Axel Korthaus, Victoria University
Christine Legner, University of Lausanne
Angela Lin, University of Sheffield
Furen Lin, National Tsinghua University
Ken Peffers, UNLV
Kathrin Möslein, University of Erlangen-Nürnberg
Thomas Puschmann, Business Engineering Institute St. Gallen
Minseok Song, UNIST
Ada Scupola, Roskilde Univ
Fredrik Svahn, Chalmers University
Additional Information
SPONSORED BY