21: Sustainably Digital
Track Description
Theme
The networked digital society has promise for a sustainable society, and this poses both challenges and opportunities. Sustainability is a multidimensional concept encompassing environmental, economic, human and social aspects, all of which could be strongly influenced by information systems (Elliot 2011; Melville 2010). Information systems carry significant potential for supporting sustainable development, that is: "development which meets the needs of the present without compromising the ability of future generations to meet their own needs" (Our Common Future –report, UN, 1987). We can look at sustainability from different perspectives (Elkington 1997; Kasvio 2012; Urry 2011):
Environmental sustainability: In the future, there will not be enough natural resources to allow for a continuous expansion of the existing forms of work. This calls for a shift towards more environmentally responsible organizational and societal work processes.
Economic sustainability: Responsible economical endeavors are competitive enough to be expected to continue in future. The productivity level allows those who participate in these economic activities to expect to earn decent incomes.
Human sustainability: People must be given the possibility to maintain their health and to enjoy their work so that they can – and want – to continue working until the normal retirement age.
Social sustainability: The sacrifices and rewards are distributed on a just manner. The working possibilities of one group of people are not realized at the cost of another group. If injustices exist they will probably lead to social tensions which sooner or later threaten the continuity of existing arrangements.
In terms of environmental sustainability, information systems can, for instance, help individuals, groups, and firms choose sustainable alternatives that reduce waste and use of energy. Economic sustainability has always been at the core of management information systems, transaction processing, and data management. Human sustainability concerns personal health and well-being, where individuals can be supported by sensor networks, personal information systems, and data management, amongst others. Social sustainability can be supported not only buy social software but also by governments, cities, companies and people, all together.
The aim of this track is to advance the discussion on the role and relevance of information systems in the context of sustainability. It intends to provide thought leaders with a forum that accounts for the breadth of sustainability research in the information systems discipline in terms of environmental, economic, human, and social sustainability. Potential topics range from the design of systems and digital services for sustainability to the application of existing theories on change at the individual, group, organizational, and societal levels, as well as the development of new theory.
Conceptual papers are very welcome. We also invite rigorous and relevant empirical studies employing a wide variety of methods. In order to fully incorporate societal, technical and business aspects, we welcome contributions from a broad spectrum of disciplines.
Types of Contributions
Topics of interest include, but are not limited to
Sustainable digital life
Information Systems for lower carbon emissions
Sustainable everyday life practices with help of information systems
Recycling of electronic devices
Information systems for the encouragement of green choices by consumers
Sustainable consuming with direct access to product information
Consumer and practitioner awareness and response to green computing
Smart cities
The role of information systems in energy policy
Sustainable business practices and processes
Motivations for greening within organizations
Organizational adoption of sustainable business practices
Information systems for raising environmental awareness
Green awareness and communication for formulating organizational strategy
Analysis and design of business processes in the light of sustainability considerations
Design of sustainable value chains
Reverse logistics
Use of information systems to design and implement more sustainable business processes
Sustainable outsourcing
How do social and environmental responsibilities affect global information systems outsourcing?
How sustainability considerations are factored into the information systems outsourcing relationship?
Are there "win-win" benefits of sustainability in an information systems outsourcing relationship?
How should information systems outsource providers develop sustainability within their organizations?
What should information systems outsource buyers evaluate regarding sustainability in a provider?
What is the role of emerging global sustainability standards such as the Global Reporting Initiative (GRI) or the ISO 26000 Guidance for Social Responsibility, and what is the role of emerging government regulations and guidelines?
We are primarily searching for full research papers. However, to foster the timely dissemination of innovative ideas, we also welcome groundbreaking research in progress.
This track is supported by the Special Interest Group for Green Information Systems (SIGGreen) of the Association for Information Systems.
Track Chairs
Helena Karsten <primary contact>
Helena Karsten (her friends call her Eija) is a university lecturer in Information Technology at the Åbo Akademi University in Finland. She has previously held professorial and lecturer positions at University of Turku and University of Jyväskylä. She holds permanent visiting positions (adjunct professor) at the University of Jyväskylä and at the Aalto School of Economics and Business Administration. Her research interests include change processes, the interweaving of work and computers, the use of IT to support collaboration, and social theories informing theorizing in IS. She was the leader of a TEKES-funded project consortium on Leadership and Change in Liminal States 2012-13. Currently she is heading the CIMO-funded project on joint curriculum development between Finland and China. She is a member of AIS, a member of AIS SIGGreen, a member of IFIP WG8.2 ICT and Organizational Change, and several domestic scientific societies. She was one of the three track chairs in ECIS 2014 ('Sustainably Digital). She is an associate editor for The Information Society and an editorial board member for Information Technology and People.
Chadi Aoun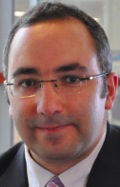 Chadi Aoun is a Senior Lecturer in the School of Systems, Management and Leadership, at the University of Technology, Sydney. He holds a PhD in Information Systems from the University of New South Wales. Chadi's main interests are in the areas of Green Information Systems, Sustainability Management, E-Collaboration, and Social Media. His research, teaching, and consulting applies a transdiciplinary approach to understanding the competitive advantage of adopting a sustainable perspective, enabled by Information Systems.
Chadi is a member of the Australian Computer Society, and the Chair of SIGGreen at the Association for Information Systems (AIS): http://siggreen.wikispaces.com/
Helen Hasan
Helen Hasan is Associate Professor of Information Systems (IS) in the Faculty of Business at the University of Wollongong. She has published extensively in IS and related areas of Human Computer Interaction and Knowledge Management using frameworks based on Complex and Activity Theories. At the university Helen manages a Usability Laboratory (ATUL) and directs the THEORI Research Centre and the Social Innovation Network where 'Grey' and 'Green' Themes dominate her current interests. Her 'Grey' projects investigate the use of IT by the elderly for their social wellbeing. Her green theme takes a holistic approach to IS support for sustainable development. She has led several government-funded, cross-institutional research projects and conducts industry-based consulting. She leads local, national and international special interest groups on Green IS. In 2012, Helen received the Vice–Chancellor's Award for Research Student Supervisor of the year.
Stefan Seidel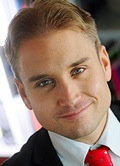 Stefan Seidel is an assistant professor of Information Systems and Business Process Management at the Institute of Information Systems at the University of Liechtenstein. His research interests include green information systems and sustainable development, organizational creativity and innovation, IT-enabled change and transformation, business process management, and theory development in information systems research. His research has appeared in major international journals, among others, MIS Quarterly, Journal of the Association for Information Systems, and Journal of Information Technology. Stefan is co-editor and co-author of the book Green Business Process Management – Towards the Sustainable Enterprise, a resource of state of the art knowledge on green business process management. He received his doctoral degree from the University of Muenster, Germany. Stefan Seidel has co-chaired a number of tracks (including on green information systems and sustainability) at international conferences, among others, ACIS, MCIS, and ECIS. Stefan is Chair-elect of the SIGGreen of the Association for Information Systems.
Associate Editors
Pamela Abbott, Brunel University
Ron Babin, Ryerson University
Sarah Beecham, University of Limerick and Lero
Nicholas Berente, University of Georgia
Aileen Cater-Steel, University of Southern Queensland
Vanessa Cooper, RMIT University
Brian Donnellan, National University of Ireland Maynooth
Gilbert Fridgen, University of Bayreuth
Johann Kranz, University of Goettingen
Satish Krishnan, Indian Institute of Management Kozhikode
Alemayehu Molla, RMIT University
Prasong Praneetpolgrang, Sripatum University
Stephen Smith, Macquarie University
Matti Vartiainen, Aalto University
Savanid Vatanasakdakul, Macquarie University
Richard T Watson, University of Georgia