02: Big Data
Track Description
Theme
ECIS 2015 pursues the theme "The Networked Society" to reflect that information systems affect every aspect of our society. This pervasiveness of information systems and electronic communication is particularly advanced in many business domains, where routine activities such as commercial transactions, information brokering, placement of advertisements, and consultations are frequently conducted and mediated via the Internet, where various groups of organizations and individuals exchange information, contacts, and experience for business purposes. From a technological perspective, enormous amounts of information are communicated among rapidly growing numbers of senders and recipients faster than ever before, and the evolution of players in various networks is heavily influenced by the extensive use of information systems to manage these communications. Government, organizations and individuals therefore find themselves in a position to gather, manage, analyze, and act upon big data, which is commonly characterized as data of high volume, high velocity, but more importantly high variety, veracity, and ultimately value. In essence, big data refers to the situation that more and more aspects and artifacts of everyday life, be it personal, professional or commercial, are available in digital form, e.g., personal or company profiles, social-network and blog postings, buying histories, health records, to name just a few, that increasingly more data gets dynamically produced, and that nowadays the tools and techniques are available for evaluating and analyzing all that data in various combinations. The network of things is also generating interesting and valuable data sets, e.g. in manufacturing and financial supply chains and in smart cities. Numerous companies already foresee the enormous business effects that analytical scenarios based on big data can have, and the impacts that it will hence have on advertising, commerce, and business intelligence.
The management and exploitation of big data promises new opportunities to understand business processes, customer behavior, revenue generation, and network effects and interactions in general. Typical advantages attributed to big data for business success range from improved efficiency based on more detailed business insights in general to new business opportunities based on novel approaches to detect patterns among data that was previously not available. However, although the management of big data has received considerable attention from a technical perspective (e.g., efficient and reliable parallel processing via in-memory and/or multi-core systems, stream-processing, NoSQL database systems, or MapReduce implementations and frameworks such as Hadoop), the actual use of big data from a business perspective is still in its infancy.
The proposed track aims to promote multi-disciplinary Information Systems research with a focus on the role of big data for various application areas, including banking, financial services, insurance, retail, tourism, healthcare, manufacturing/supply chain and telecommunications.
From an academic as well as from an application-oriented point of view, Big Data is an emerging topic, which is approached from different perspectives at various venues, in particular within computer science communities. With a focus on Information Systems, ECIS 2014 will host a track on Decision Support and Big Data, and the journal Business & Information Systems Engineering is currently preparing a special issue on Big Data. As there is not any recognizable and substantial other activity in this specific topic area yet, ECIS 2015 will be an appropriate and timely forum.
Types of Contributions
Topics of interest include, but are not limited to:
Business models for innovative use of big data
Real-time decision making, forecasting, and fraud detection using big data
Strategic role of big data for competitiveness and service quality
Management of big data in specific application areas, e.g., banking, tourism, healthcare
Big data veracity and quality, uncertainty and risk management
Modelling big data and related decision scenarios
Social media analytics and their application-specific characteristics (i.e., application areas such as financial services, electronic commerce, marketing, smart cities, insurance, retailing, telecommunications, automotive, airlines, logistics and tourism)
Text mining in social media to discover market dynamics such as consumer sentiment
Network analysis to explore power and influence in consumer and business markets
Online panel data to analyze consumer behavior
Mobile devices and big data
Privacy, data protection, and security
Data pricing and marketplaces for data
Legal and regulatory aspects, compliance
Multi-channel strategies, in particular in retail services
Managing big data as an asset to create information driven business models
New research methodologies, especially innovations to handle large data sets
Track Chairs
Gottfried Vossen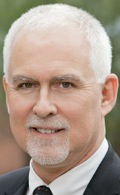 Gottfried Vossen is a Professor of Computer Science in the Department of Information Systems at the University of Muenster in Germany. He is a Fellow of the German Computer Science Society and an Honorary Professor at the University of Waikato Management School in Hamilton, New Zealand. In 2004 he became the European Editor-in-Chief of Elsevier's Information Systems - An International Journal, and a Director of the European Research Center for Information Systems (ERCIS) in Muenster. He has been and is a member in numerous program committees of international conferences and workshops, among them the ACM SIGMOD International Conference on Management of Data, the IEEE International Conference on Data Engineering, the International Conference on Extending Database Technology, the East European Conference on Advances in Databases and Information Systems, or the International Workshop on Semantic Web Information Management, and he has also chaired a number of program committees. His research interests include conceptual as well as application-oriented challenges concerning databases, information systems, social business process modeling, and Web 2.0 applications, cloud computing, and big data.
Benn R. Konsynski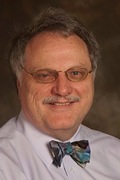 Benn R. Konsynski arrived at Goizueta Business School following six years on the faculty at the Harvard Business School where he taught in the MBA program and several executive programs. Prior to arriving at HBS, he was a professor at the University of Arizona where he was a co-founder of the university's multi-million dollar group decision support laboratory. He holds a Ph.D. in Computer Science from Purdue University. He has published in such diverse journals as Communications of the ACM, Harvard Business Review, IEEE Transactions on Communications, MIS Quarterly, Journal of MIS, Data Communications, Decision Sciences, Decision Support Systems, Information Systems, and IEEE Transactions on Software Engineering.
Christopher Holland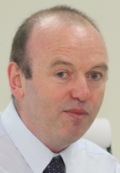 Christopher Holland is Professor of Information Systems at Manchester Business School, where he teaches on all of the school's major programs including executive courses, MBA and Masters Degrees. He is a Fellow of the Institute of Directors and been a consultant on digital strategy to blue-chip companies in a range of market sectors including banking, retailing, telecommunications and technology.
He is on the Editorial Board of Electronic Markets, The International Journal on Networked Business. Prof. Holland's main areas of research are digital marketing, Internet strategy, online research methodologies and consumer behavior in a multi-channel context. He has published articles in a wide range of journals including Strategic Management Journal, IEEE Software, Organization Science and Sloan Management Review.
Associate Editors
Stuart Dillon, The University of Waikato Management School
Ulrich Frank, University of Duisburg-Essen
Burkhardt Funk, Leuphana University Lüneburg
Julia Handl, Manchester Business School
Bodo Hüsemann, Informationsfabrik GmbH
Ute Masermann, Decadis AG
Florian Nottorf, Leuphana University Lüneburg
Andreas Oberweis, Karlsruhe Institute of Technology
Nadia Papamichail, Manchester Business School
Thorsten Quandt, University of Münster
Duncan Shaw, Nottingham University Business School
Heike Trautmann, University of Münster
Peter Westerkamp, WGZ Bank
Thorsten Wiesel, University of Münster
Additional Information
Authors of exceptional papers will be invited for submitting an expanded version to a fast-track special issue in an information systems journal; arrangements will be addressed upon final acceptance of the proposal.