05: Business Process Management
Track Description
Theme
Business Process Management (BPM) has evolved into a widely deployed and comprehensively studied discipline. BPM comprises activities such as the identification, definition and modeling of business processes, their implementation and execution, monitoring, mining and control as well as continuous and disruptive process improvements. Enterprise-wide, it requires capabilities such as governance, methods, information technology, culture, people, and strategic alignment.In the networked society, however, business processes will increasingly span and be embedded in larger digital, ubiquitous ecosystems consisting not only of corporate players, but also including empowered citizens and a variety of physical things (Internet of Things). These developments require extensions of the current BPM capabilities and of our understanding of the related opportunities, challenges, and theories. Thus, this track aims to create a forum for the reflection on the current status of BPM as much as an exploration of the future research needs. We are open to a wide variety of research approaches including quantitative and qualitative, empirical, conceptual and analytical approaches such as case studies, action research, surveys, experiments, design science-oriented, and economic research.
Types of Contributions
The track focuses on (but is not limited to) topics such as
The role of BPM in the networked society
Citizen- and customer-driven process management
Business Processes and BPM as a Service
Open process innovation
Collaborative and Social BPM
Mobile business processes
Embedding smart things in processes
Culture in BPM and the role of people
Green BPM and sustainability transformations
BPM adoption and governance
Domain-specific BPM
Business value of BPM
Process-oriented Governance, Risk, and Compliance
Process decision-making
Process mining and analytics
Process-aware information systems
Track Chairs
Maximilian Roeglinger <primary contact>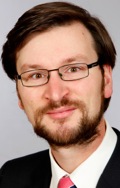 Dr Maximilian Roeglinger is Associate Professor of Information Systems and Deputy Director of the Research Center Finance & Information Management (FIM) at the University of Augsburg where he chairs the research group on value-based customer relationship und business proess management (BPM). Maximilian is also engaged in establishing the Project Group Business & Information Systems Engineering (BISE) of the Fraunhofer Institute for Applied Information Technology (FIT). Maximilian's research interests include process decision-making, process industrialization, process project portfolio management, and development of BPM as a corporate capabilty. Maximilian is involved in several research projects funded by the German Research Foundation and the European Union. He is also engaged in numerous privately funded research projects for example with Allianz, Deutsche Bank, Deutsche Postbank, Hilti, Infineon Technologies, pbb Deutsche Pfandbriefbank, Radeberger, and Siemens. His research has been published in reknowned journals (e.g., BISE, BPMJ, DSS, JAIS, JSIS) and presented at international conferences (e.g., AMCIS, ECIS, ER, ICIS). Maximilian also serves as reviewer, associate editor, track co-chair, and geust editor for international conferences and journals. Maximilian received a PhD in Information Systems from the University of Augsburg, Germany, and holds a Diploma from the University of Bamberg, Germany. He finished his post-doctoral qualification at the University of Augsburg in 2013.
URL: http://www.fim-rc.de/Seiten/en/About_FIM/Lead/Roeglinger_Maximilian.aspx
Michael Rosemann

Dr Michael Rosemann is the Head of the Information Systems School at Queensland University of Technology, Brisbane, Australia. This School includes the BPM Discipline, one of the largest BPM groups in the world and internationally known for its contributions in the areas of Business Process Management maturity, process modelling, workflow management and value-oriented BPM. Michael is the Chief Investigator of a number of applied research projects funded by the Australian Research Council (ARC) and various industry partners such as Accenture, Infosys, SAP, Woolworths and Rio Tinto.Michael was the General Chair of the 5th International Business Process Management Conference in September 2007 (BPM 2007), Industry Chair at BPM 2010, Chair of the BPM 2011 Doctorial Consortium and General Chair of the 21st Australasian Conference on Information Systems (ACIS 2010). As the co-author of 31 ECIS papers since 1997, participant of ECIS conferences since 1999 and co-chair of BPM tracks at ECIS 2008, ECIS 2011, ECIS 2013 and ECIS 2014, he is very familiar with the overall design of ECIS conferences. Furthermore, he was co-chair of the BPM track at ICIS 2013. He is the co-author of the winner of best papers at CAiSE 2000, PACIS 2004, ACIS 2005 (with Michael zur Muehlen) and BPM 2010. He is the author/editor of seven books, more than 200 refereed papers (incl. MISQ, JAIS, Information Systems, EJIS) and Editorial Board member of ten international journals. His publications have been translated into German, Russian, Portuguese and Mandarin. Dr Rosemann chairs the Australian BPM Community of Practice since more than ten years. He has conducted invited BPM keynote presentations for organisations such as Gartner, Oracle, and SAP.
Homepage: http://www.michaelrosemann.com
Michael zur Mühlen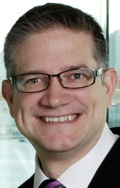 Dr Michael zur Muehlen is Associate Dean of Graduate Studies and Associate Professor of Information Systems at Stevens Institute of Technology. He directs Stevens' Center for Business Process Innovation and founded the award-winning graduate program in Business Process Management & Service Innovation. Michael is a regular consultant to industry and government agencies in the US and Europe. His research focuses on management aspects of BPM, Process and Rule Modeling, Process Analytics and Standards. Michael has published two books and numerous articles on BPM-related topics, as well as on the social networks of standards making; he is member of the editorial board of two international journals. He is an active contributor to BPM industry standards and a fellow of the Workflow Management Coalition, where he focused on the specification of audit data standards for process analytics. Michael holds a PhD and MS in Information Systems from the University of Muenster, Germany.
Associate Editors
Alina Chircu, Bentley University
Amit Deokar, Pennsylvania State University
Marlon Dumas, University of Tartu
Marta Indulska, University of Queensland
Susanne Leist, University of Regensburg
Peter Loos, Saarland University
Jan Mendling, Vienna University of Economics and Business
Hajo Reijers, VU University Amsterdam
Stefan Sackmann, University of Halle-Wittenberg
Flavia Santoro, Federal University of the State of Rio de Janeiro
Peter Trkman, University of Ljubljana
Amy van Looy, Ghent University
Stijn Viaene, Katholieke Universiteit Leuven
Richard Welke, Georgia State University