04: Business Analytics and Knowledge Management
Track Description
Theme
Many research contributions have emphasized the importance of taking care of (big) data, information and knowledge assets for efficient and effective decision support, management, or leadership. Consequently, business analytics (BA) & knowledge management (KM) are essential for organizations' daily business, directly influencing competitive advantage and business development in a networked society or culture.
In addition to a kind of traditional organizational focus, BA & KM are more and more happening in social environments (networks). Thus, BA and KM increasingly develop the networked society by providing technologies and methods that allow for gathering, preparing, and analyzing data generated in social environments. Improved communication, optimized networks, and new business models are examples for the innovative usage of these new and various data sources (such as mobile data, sensor data, web data, social media data, and network data). This changes the way of interaction in society and the way corresponding information and communication technology (ICT) is used on the individual's level, in or across teams as well as the organizational level and beyond.
Extant BA research explores primarily organizational and technological advances to improve business performance in a continuous and iterative way. It includes exploratory data analysis techniques to develop new insights as well as descriptive data analysis techniques – often also termed business intelligence – which cover ETL, OLAP as well as related technologies to provide historical, current, and predictive views of the business. However, limited attention has been paid to individuals' perspective focusing on personal objectives and characteristics as enabling or preventing factors to BA utilization. 'Big data' as a new hot topic and an enabler for innovative applications for analytics addresses many challenges which come along with increasing variety, volume, and velocity of data. Extending existing analytics beyond the organizations' borders bares large potential for research and practice. New phenomena emerge same way as new business models do. Furthermore, the availability of practically infinite computing and storage capacity through cloud computing enables new opportunities in servitizing our networked society.
There is some agreement today that knowledge in organizations is an abstract concept that is represented in manifestations such as people and knowledge networks, organizational procedures as well as digital artifacts. As organizations or knowledge workers are more and more distributed, the need for efficient management of knowledge-intensive processes becomes still higher leading to changing practices in organizations or communities. Particularly, collaboration takes place in different forms of communities (social environments) within and across organizations. Several types of IS and social software have appeared to facilitate such collaboration by providing adequate virtual rooms, bridging time and space, etc. Basically, due to the usage of social software, organizational boundaries become more blurred and knowledge could be diffused much easier. But openness and inter-organizational collaboration demand new mental models and corresponding organizational change. Organizations in particular are challenged how to best prevent knowledge loss during knowledge sharing activities. Even though, collaborative KM systems like social software support the traceability of rich and contextualized knowledge sharing activities among networked persons within and beyond organizational boundaries, it is not yet deemed ready to cover the various needs in the intra- and inter-organizational KM. Eventually, in an increasingly networked society, organizations are required to exploit relationships with other organizations and to gain benefits out of such relationships.
The BA & KM track aims to promote multi-disciplinary contributions dealing with a managerial, an economic, a methodological, a cultural, or a technical perspective on BA and KM. Submissions based on theoretical research, design research, action research, or behavioral research are encouraged. We welcome both full research papers and research in progress papers.
Types of Contributions
Business analytics
Strategic management issues of BA (strategy, governance, maturity models, business value)
Adoption, implementation, routinization, and use of BA (organizational issues, proven practices, critical resources)
BA success (IS theories for BA success, existing management practices)
Organizational issues in BA implementation & success (readiness, culture, and strategy)
Real time data warehousing and operational BI, event-driven BA, BAM
BA's new frontiers (social BA and social media analytics, BA in the cloud, Analytics as a service (AaaS))
Applications of BA (e.g., customer relationship management, business performance management, business intelligence)
Big data
Big data driven business model innovation and applications by innovative use of big data
Big data analytics, such as data mining, text mining, web mining, and mobile analytics
Analytics in the network society
Architectures that enable the organization to integrate external data in their analysis
Technical and organizational approaches that enable the handling of big data
Knowledge management
Capturing and sharing knowledge in social networks and distributed contexts
Cross-border and cross-cultural KM
Inter- and Intra-organizational KM and KM systems
KM and smart cities
KM in the cloud
Support for mature KM solutions: KM governance, KM strategies, KM maturity models, KM success factors, and KM performance
Social and behavioral issues in KM
Mobile technologies and social software usage in KM
KM and learning
Knowledge privacy, security, protection and risk management
Track Chairs
Markus Bick
Markus Bick is Professor and Chair of Business Information Systems at ESCP Europe Business School, Campus Berlin. He earned his doctorate in Business Information Systems from the University of Duisburg-Essen, Germany. His current research interests include global knowledge management, ambient and mobile knowledge and learning environments, convergence of e-learning and knowledge management as well as IT Governance.
Markus Bick is co-author of a German textbook on data and information management. He published his research work in renowned international journals like Information Systems Management or Electronic Markets or Business & Information Systems Engineering as well as peer-reviewed conferences such as ECIS, WI, or HICSS.
Barbara Dinter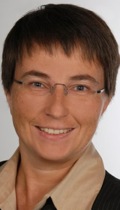 Barbara Dinter is Professor and Chair of Business Information Systems at Chemnitz University of Technology, Germany. She holds a Ph.D. from the Technische Universität München, Germany, where she previously earned a master's degree in computer science. Barbara Dinter worked for several years at University of St.Gallen, Switzerland as a Post-Doc and project manager. In her role as an IT consultant, she worked with a variety of organizations. Her research interests include business intelligence and analytics, big data, data driven innovation, and information management.
She has published in renowned journals such as Decision Support Systems, Journal of Database Management, and Journal of Decision Systems, and on conferences such as ICIS, ECIS, and HICSS.
Christian Janiesch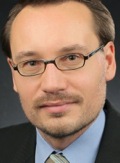 Christian Janiesch is assistant professor for business information systems and information management at the Julius-Maximilians-Universität Würzburg. Prior, he has been researching as a research associate at the European Research Center for Information System (ERCIS) at the Westfälische Wilhelms-Universität in Münster, Germany, as a senior researcher at SAP Research Center Brisbane, Australia as well as a senior research associate at the Institute of Applied Informatics and Formal Description Methods (AIFB) of the Karlsruhe Institute of Technology (KIT), Germany. Christian completed his bachelor's and master's degree in Information Systems (BScIS/ MScIS) at the University of Münster and the Queensland University of Technology (QUT) in Brisbane, Australia. Christian also holds a PhD from the University of Münster.
Christian's research focusses at the intersection of business process management and business intelligence with a current focus on real-time, event-driven applications. Other areas of expertise include conceptual modeling, complex event processing, meta modeling, and method engineering. He has served as a track chair at ACIS 2010, ECIS 2012 to 2014, and the BPM workshop series on Event-Driven BPM as well as BPM in the Cloud. His work has appeared in Communications of the AIS, Business Process Management Journal, Business & Information Systems Engineering as well as various major international conferences including ICIS, ECIS, HICSS, and BPM and has been registered as U.S. patents.
Ales Popovič
Aleš Popovič is an assistant professor in the Academic Unit for Business Informatics and Logistics at the Faculty of Economics University of Ljubljana and a visiting professor at ISEGI - Universidade NOVA de Lisboa. He received his Ph.D. in Information Management at University of Ljubljana. He also holds an M.Sc.in Information Management and a BS in Business from Faculty of Economics Ljubljana University. Aleš has experience as consultant in business intelligence implementation projects and business process change projects. His research interests include understanding IS value, success, and related business process change, both within and between organizations.
Aleš's works appear in a variety of academic journals, such as Decision Support Systems, International Journal of Information Management, Information Systems Management, Industrial Management & Data Systems, Business & Information Systems Engineering, and Information Research among others.
Stefan Smolnik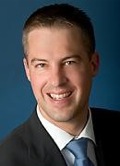 Stefan Smolnik is Professor and Chair of Business Information Systems at University of Hagen, Germany. Before joining University of Hagen, he was an assistant professor at EBS Business School, Germany. Stefan Smolnik holds a doctoral degree from University of Paderborn, Germany. He has done research on the success and performance measurement of information and knowledge management systems, which has included several benchmarking studies. In addition, he is interested in the successful organizational implementation of social software.
Stefan Smolnik's work has been published in well-reputed international journals and conference proceedings such as Journal of Strategic Information Systems, Business & Information Systems Engineering, International Journal of Knowledge Management, Business Process Management Journal, and the proceedings of ICIS, ECIS, and HICSS.
Associate Editors
Sule Balkan, National Chiao Tung University
Geneviève Bassellier, McGill University
Ulrike Baumöl, University of Hagen
Elsa Cardoso, ISCTE - Instituto Universitário de Lisboa
Yu-Wei Chuang, Providence University
Tingting Rachel Chung, Chatham University
Katharina Ebner, University of Hagen
Hansjörg Fromm, Karlsruhe Institute for Technology
Adir Even, Ben-Gurion University of the Negev
Michael Goul, Arizona State University
Babita Gupta, California State University Monterey Bay
Andreas Hilbert, Technical University of Dresden
Roland Holten, University of Frankfurt
Öykü Isik, Vlerick Business School
Jurij Jaklic, University of Ljubljana
Murray E. Jennex, San Diego State University
Ralf Knackstedt, University of Hildesheim
Marek Kowalkiewicz, SAP America Inc
Maurice Kügler, EBS Business School
Tyge-F. Kummer, Griffith University
Franz Lehner, Universität Passau
Henry Linger, Monash, Melbourne
Olivera Marjanovic, The University of Sydney
Malte Martensen, Accenture ASG
Martin Matzner, University of Münster
Oliver Müller, University of Liechtenstein
Henri Pirkkalainen, University of Jyväskylä
Gregory Richards, University of Ottawa
Saonee Sarker, University of Virginia
Eric Schoop, TU Dresden
Dick Stenmark, University of Gothenburg
Stefan Thalmann, University of Innsbruck
Marcos Paulo Valadares de Oliveira, Universidade Federal do Espírito Santo