22: Digital Health Initiatives
Track Description
Theme
Advances in healthcare information technologies (HIT), electronic health (e-health), telemedicine, and mobile health (m-health) applications among many others have resulted in an ever increasing digitization of traditional healthcare delivery as well as individual management of one's own health. Subsequently, this track seeks to focus on how digitization has impacted both the work and daily lives of three groups, (1) healthcare professionals, (2) patients, and (3) non-healthcare profession caregivers. Clearly, the work lives of professional healthcare providers are seeing dramatic shifts in how, when, and where services are delivered as well as to whom, while also changing the nature of healthcare professions as a whole. Providers are also seeing their own everyday lives change as the adoption and use of technology plays a greater role in all aspects of their work. Similarly, patients, and their caregivers, are beginning to see the growing digitization of healthcare (1) transform the ability to more actively participate in the management of individuals' health and care delivery through advanced monitoring and sensing technologies; (2) enable greater access to individual digital medical records, detailed medical information from across the globe, and a growing pool of data related to evidence-based healthcare outcomes; (3) afford them access to previously unavailable knowledge and services through telemedicine and advanced communications technologies; and (4) enable growing access to support groups and knowledge sharing through social media initiatives. Patients are further able to continue in their own work lives, which in cases have been extended years beyond past expectations while still seeing the quality of their own personal lives improve. Similarly, the digitization of the healthcare sector affords caregivers ever-expanding options and opportunities to better serve loved ones, at a lower expense to their own work and daily lives.
Types of Contributions
Possible topics include, but are not limited to:
Adoption and diffusion issues
Community health information networks
Data driven outcome-based healthcare
Digital divide and HIT
Health focused social media
Human technology interactions in HIT
Internet/intranet applications (e.g. medical protocols, patient information, online medical records, etc.)
IT health policy
Patient privacy and data security
Patient safety
Sensing and monitoring HIT
Serious gaming in healthcare
Standardization of health information interchange
Telemedicine
Workflow management in healthcare settings
Track Chairs
Richard Klein <primary contact>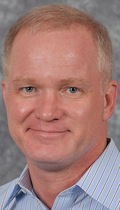 Richard Klein is an Associate Professor of Information Systems in the Department of Decision Sciences and Information Systems at Florida International University in Miami, Florida, U.S.A.. His research examines healthcare informatics and management systems, electronic business initiatives, in addition to inter-organizational systems. Dr. Klein has been published in top journals, including Decision Sciences, the European Journal of Information Systems, Information and Management, the Journal of Management Information Systems, MIS Quarterly, and the Journal of Operations Management. He additionally has over ten years of industry experience with Automatic Data Process and First Data Corp.
Wendy L. Currie

Professor Wendy L. Currie combines academic, business consulting and charity (not-for-profit) roles and specialises in policy, organisational and managerial issues relating to digital technologies. She is Editor-In-Chief of Health Policy and Technology. Her research, consultancy and publications focus on policy-making for large-scale information and communications technology (ICT) projects in health, financial services and government. She developed the TEMPEST model for health technology assessment (HTA) which aggregates quantitative indicators for benchmarking health and eHealth across 27 EU Member States. This study is supported by a coalition of partners: Microsoft, EABIS, GE Health, FIEEC, CSR Europe, COCIR, Accenture and the Johns Hopkins University). The TEMPEST findings have been presented at international conferences, the European Union, OECD and French and Belgian Government Health Departments to advise policy-makers.
Nancy Pouloudi

Dr. Athanasia (Nancy) Pouloudi is an Associate Professor in the Department of Management Science and Technology at the Athens University of Economics and Business (AUEB), Greece. She holds a first degree in Informatics (AUEB, Greece), and an MSc and PhD degree in Information Systems (London School of Economics, UK). Her research focuses on strategic and social issues of information systems development and implementation, specialising in stakeholder analysis, knowledge and change management, e-business and e-government. She is Associate Editor of the European Journal of Information Systems and IT & People, member of the Editorial Board of the International Journal of Society, Information, Communication and Ethics and has served as Programme Committee member in several international conferences. She has taught information systems at Brunel University (as lecturer) and the London School of Economics (as teaching assistant) and held visiting positions at Erasmus University (The Netherlands), the University of Hawai?i (USA) and the Athens Laboratory of Business Administration (Greece). She has acted as scientific coordinator for AUEB in a number of European Projects. She has organized the 7th ETHICOMP conference (2004) and two tracks on e-society (2005) and on e-work and virtual organisations (2004) in the European Conference on Information Systems.
Ton Spil
Ton Spil (1964) is teaching in the area of Business Information Systems at the University of Twente, The Netherlands. He did his PhD thesis on the effectiveness of information strategies and after that he specialized in the application area healthcare and professional organizations. He is track chair e-health in main conferences (ECIS, AMCIS and HICSS) and published on ISI A level. He was (guest) editor of JSIS and associate editor of several health journals. In 2014 his main topics are adoption, business modeling, serious gaming and social media strategies applied on (tele)health, music and banking.
Christian Guttmann

Christian Guttmann is an Adjunct Associate Professor at the University of New South Wales (Australia), a Senior Analyst at IVBAR and a fellow at the Karolinska Institute (Sweden). One focus of Christian's work is to extend and use intelligent systems and data analytics to improve collaboration in complex environments such as health care. Christian worked at IBM research in Australia driving several projects in health care and AI creating high impact IP. Prior to IBM, Christian led the research theme on health care and disaster at the Etisalat British Telecom Innovation Centre (EBTIC). The theme partnered with major stakeholders, including governmental health authorities and ministries. He has been a research fellow at the Faculty of Medicine, Nursing and Health Sciences at Monash University, where he researched how intelligent systems can improve collaborative care (done together with primary health care providers). He worked also in industrial projects with HP and Ericsson. Christian holds a PhD degree from Monash University, two Master degrees from Paderborn University (Germany) and the Royal Institute of Technology (Sweden), and a psychology degree from Stockholm University (Sweden). He organised major conferences and workshops, edited two books on intelligent agent technologies, and co-authored over 30 articles in leading conferences and journals.
Associate Editors
Ofir Ben Assuli, The Ono Academic College
Luca Buccoliero, Università Bocconi
Matthew Guah, Claflin University
Mark Gaynor, Saint Louis University
Miria Koshy, University of Warwick
Tobias Mettler, University of St. Gallen
Vaughan Michell, Henley Business School
Martin Smits, Tilburg University
Marco Spruit, University of Utrecht
Marinos Themistocleous, University of Piraues
Monica Tremblay, Florida International University
Bengisu Tulu, Worchester Polytechnic Institute
Rainer Unland, University of Duisburg/Essen
Eloisa Vargiu, Barcelona Digital Health
Matt Wimble, University of Michigan
Additional Information
Sponsorship
This track is supported by the Association for Information Systems' Special Interest Group on Healthcare, with SIG officers serving as Track Co-chairs and Associate Editors. Additionally, Health Policy and Technology will publish a selection of papers from the track. The Fellowship of Postgraduate Medicine, who owns the journal, will also sponsor $500 for promotional material for the track.