13: Sociotechnical Approaches to Organizational Learning and Change
Track Description
Theme
Enid Mumford's socio-technical approach to work design is now many decades old but we believe it has never been more necessary to consider the social and technical aspects of organizational systems holistically. Now is the time for a fresh examination of this productive field.
Mumford's discussion in one of her last articles (2006) raises a number of important issues. She points out that an open systems perspective is needed if the benefits of socio-technical methods are to be realised. The interconnections with the wider system within which a particular work system is situated must be considered. Any organization subsists from moment to moment as an emergent property of the interactions among the people who are its members, creating systems that are not just open but dynamic. In the context of networked organizations, dynamic complexity is not merely expanded but radically altered. The role of ICTs in a networked society is not simply to create connections between individuals and organizations, but to support change in organizational life as it is lived. In this track we invite contributions to shed light on the benefits and effectiveness of adopting a sociotechnical perspective to deal with this dynamic.
Innovative Information Systems will change how organizations function. Therefore, we must redesign organizations in the context of the possibilities offered by IS. However, IS are not simply applications of ICT but synergies supporting human activity. Sociotechnical, systemic approaches will ensure that new kinds of technical and organizational systems are built in harmony. There is a need to consider change as a process, and not merely to focus on management of resultant change. Multiple perspectives on organizational change from all engaged actors must be considered.
Participation from grass roots level in work system design is an important sociotechnical principle that is not always realised in practice. However, limitations to participation may be damaging to the usefulness of any designed system, because the contextually-dependent knowledge of unique individuals will be lost in the design process. One example of a contemporary approach to design of both industrial and service systems is Lean, emphasising flexibility, flow and elimination of waste(s). Lean systems are essentially dependent upon full participation of engaged actors in the system, bringing to bear their unique professional understandings. It has been suggested that the primary source of sustainable competitive advantage for a business is the 'know-how' of its employees. It follows that their willing engagement in co-creating work systems will facilitate success. For all these reasons, we invite contributions to address a renewed interest in sociotechnical approaches is vital to future prosperity.
Individuals must be empowered to join in co-creation of their system, surfacing their contextual understandings and participating fully in ownership and control of their project. This may be a primary reason why many fashionable techniques of the past thirty years have continued to disappoint, e.g. TQM, BPR. We invite contributions exploring how business and industrial systems are indivisibly sociotechnical in their very nature.
Types of Contributions
Possible topics include, but are not restricted to:
Critically-informed sociotechnical approaches to organizational change
Relationships between Lean and sociotechnical approaches
Dynamics of work groups and their impact on system design
Leadership and organizational learning
Participatory design
Systems theory in design
Organizational anthropology
Appreciative systems and Weltanshauungen
The socialised enterprise
Inter-organizational communication and culture
Sociotechnical approaches to IS access and security
Sociotechnical perspectives on Systems Failure
Interconnected Human Activity Systems and Organizational Learning
Soft Systems Thinking
Contemporary Sociotechnical theory and practice
Sustainable organizational change and routinization of habits
Continuous re-design of interconnected human activity systems
Contextually dependent IS diversity
Sociotechnical practices and thinking in industrial and public sectors
Track Chairs
Peter Bednar <primary contact>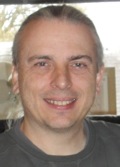 Originally an engineer, Peter M Bednar has worked as a IS academic since the 1990's when he taught in the Department of Informatics at Lund University. In 1997, Peter accepted a research contract to work on a methodologies project at Sheffield Hallam University, sponsored by Profs Peter Checkland and Nimal Jayaratna. In 2001, he joined the lecturing staff of the School of Computing at the University of Portsmouth. His main research interests are in IS analysis and contextual inquiry, and he has published many articles and book chapters in these and related fields. Peter has chaired a number of conference tracks, including InSITE 2006 and itAIS 2012 and 2013. Peter is a member of the Editorial Board of the Journal on Efficiency and Responsibility in Education and Science, and a member of the Editorial Review Panel of the International Journal of Systems & Society. In 2007, he co-edited a special issue of Informing Science: Journal of an Emerging Transdiscipline. Peter is a member of the Programme Committees of a number of conferences, including the Information Systems Conference, the conference of the Italian Chapter of the AIS, the European Conference on Research Methods in Management, the European Conference on IS Evaluation and the European Conference on Knowledge Management.
Peter Axel Nielsen

Peter Axel Nielsen is also a Visiting Research Professor with Agder University, Norway. His research interests include action research on systems development practice and development of object-oriented methodologies, software engineering and social and organizational aspects of systems development. He is the co-author of Object-Oriented Analysis & Design and Improving Software Organizations: From Principles to Practice. He is currently editor of IT & People and the Journal of Information Technology Theory and Application (JITTA), has previous been an editor for MISQ and Scandinavian Journal of IS, and has been on programme committees of a large number of conferences and programme chair of IFIP 8.6 2014 and Scandinavian Conference of IS.
John Kawalek

John´s professional background is in IT and Management Consulting. He started his career in the manufacturing sector as a Programmer/ Analyst, Systems Analyst, and then as a Senior Systems Analyst. He then worked as an Business Consultant, working with a huge array of organisations, e.g. large private sector organisations such as IBM, Lotus, Rover Group, Jaeger Group, British Oxygen; also in the public sector working for DFID, & with French government departments, in the US, in large multi-million dollar companies, as well as with smaller and medium sized organisations. John has held Director level positions in a number of organisations. He has authored over 50 academic papers, and has written two books, including 'Rethinking Information Systems: Organizational Processes and How to Change Them' (Routledge, 2007). He has developed the International Business Growth Catalyst, which is now being developed in Europe. His profile includes high tech consulting for high growth SME's, and has acted as Angel Investor for a number of start-ups.
David Wastell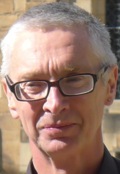 David Wastell is Professor of Information Systems at Nottingham University Business School, where he is currently Head of the Division of Operations Management and Information Systems. David is President-Elect of the UK Academy of Information Systems (UKAIS) and has organized a number of international conferences and other colloquia, publishing widely in a spectrum of research journals. David has organized four IFIP conferences: WG.6 in 1997, 2007 and 2013; and WG8.2 in 2004. He was programme chair of the UKAIS annual conference in 2013, and is chair again this year. His current research interests include service design and innovation in the public sector, and the cognitive engineering of complex human-machine systems. His recent book, "Managers as designers in the public services: beyond technomagic" provides an extensive discussion of the application or socio-technical design principles in the UK public sector.
Christine Welch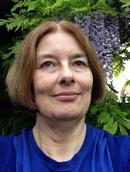 Christine is a director and former president of the UK Systems Society (UKSS), following thirty years' service in further and higher education. She holds a doctorate in Systems Analysis and has research interests in the fields of IS, knowledge management and Systems thinking, in which she has published many articles, conference papers and book chapters. Christine chaired the UKSS International Conferences in 2009, 2011 and 2013. She co-chaired a track of the InSITE conference at the University of Salford in 2006 and co-edited a subsequent special issue of Informing Science: Journal of an Emerging Transdiscipline. Christine is a member of the Editorial Board of the Journal on Efficiency and Responsibility in Education and Science, and of the Editorial Review Boards of the International Journal of Systems & Society, Informing Science: Journal of an Emerging Transdiscipline and the Interdisciplinary Journal of E-Learning and Learning Objects. She serves on the programme committees of a number of conferences, including Information Systems Development, and has also reviewed for both ECIS and ICIS.
Associate Editors
Dr Ilia Bader, Stockholm University
Prof. Eli Berniker, Fulbright Specialist Roster at Council for International Exchange of Scholars
Dr Laurence Brooks, Brunel University
Dr Zoe Dann, Portsmouth Business School, University of Portsmouth
Dr Gillian Green, University of Bolton
Prof. Keith Horton, University of Derby
Dr Vasilios Katos, Democritus University of Thrace
Prof. Stewart Kowalski, Professor Information Security at Gjøvik University College
Dr Rachel McLean, Liverpool Business School, Liverpool John Moores University
Nazareth Nicolian, MIS Department at American University of Science and Technology
Dr Moufida Sadok, Institute of Technology in Communications at Tunis
Prof. Paolo Spagnoletti, LUISS Guido Carli University
Dr Jennifer Wilby, Hull Business School, University of Hull