24: Diversity and Inclusion in the IT workforce
Track Description
Theme
Diversity in the IT workforce has been a topic for decades, however it has never been more relevant than today. Diversity refers to gender, race, age, disability and sexuality. The most visible of these groups is gender, with gender equality identified as one of the eight United Nations Millennium Development Goals, clearly calling for action related to science, technology and gender. Accordingly, the "strategic challenge today is to ensure not only that both women and men benefit from the opportunities presented by new ICTs, but also that new ICTs are used to support greater socioeconomic, scientific and political equality" (UNESCO, 2007, p31). As educators of IT/IS professionals, and as creators and users and influencers of technology we have an obligation to recruit, encourage, and support the strongest possible candidates to the IT industry. After decades of attempts to influence the future tech workers in the industry, we need to get creative to find new ways to improve diversity in the IT/IS industry. Therefore we seek research that addresses all kinds of diversity in contemporary settings, examining age old problems with new perspectives.
The IS research surmises that there are three critical issues when the proportion of minorities (women, blacks/hispanics, elderly, hearing/visually/physically impaired, homosexuality) being educated in computing are under-represented (Camp, 2012). These issues concern the growing demand for people with expertise in computing, the need for a diverse workforce to continually innovate high quality technologies, and the goal for equal opportunity and inclusion (Trauth, 2010). The alarming figures representing women particularly (or the lack of) studying computing is cause for immediate attention (Prey & Weaver, 2013). Therefore significant steps need to be made to address this dire situation. To attract minorities to computing, and to retain them in the workforce once they are in the field, requires 'formal' programs which are established specifically to confront the factors that discourage their participation (Wasburn & Miller 2006). These formal programs, commonly known as interventions, are activities which are usually designed to change a state of affairs for a specific group. This track encourages papers that report on innovative solutions to improving the future of the IT workforce.
Types of Contributions
This track will build upon the success of panels at ECIS2013 in Utrecht (The Incredible Shrinking Pipeline: Refashioning IS participation in the 21st Century), ECIS 2011 in Helsinki (A question of social inclusion:increasing the number of women in IT through intervention programs).
With the special issue on gender in ISJ recently (2012) a call by the EJIS editor for more diversity in IS research and a growing field of research, this track will provide a forum for cutting edge research discussing the complex problem of minority participation in the IT workforce. ECIS2015 will therefore be an appropriate and timely forum for the topics.
Track Chairs
Jenine Beekhuyzen <primary contact>
Dr Jenine Beekhuyzen
I participated in both the ECIS 2011 and 2013 tracks on gender and I was the co-track chair of the gender diversity track at ACIS in Melbourne Australia in December 2013 and will also co-chair a track on diversity at ACIS 2014 in Auckland . I am also widely published on gender/IS with a paper in the ISJ special issue on gender in 2012. I have participated in the Flash talks at the Womens event at ACIS in 2012 and 2013. I have run girls in computing interventions for the past decade and I am the author of the Tech Girls are Chic! and Tech Girls Are Superheroes books to encourage school girls into technology careers. I run a non-profit organisation Tech Girls Movement. I am also the Asia-Pacific representative for the Association for Information Systems-National Center for Women in Technology, and the United Nations Principles for Responsible Management in Education (PRME) Coordinator of the global repository on gender and technology. I am currently nominated in the position of AIS VP of Communications.
Liisa von Hellens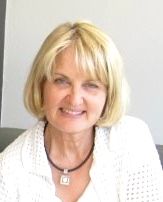 Liisa von Hellens, Adjunct Professor, Griffith University
I am recognized of the longitudinal research on women in IT education and associated publications. Currently serving as Associate Editor of ISJ. Co-chair for the track Human Capital and Information Systems for the ICIS 2010 and the editor of the ISJ special issue on Increasing the Representation of Women in IT in 2012. Invited professor in Gender and IT in Hanover, Maria Goeppert-Mayer Programme in 2007. My expert advisory board memberships include the Advisory Group of the Australian Senator Helen Coonan for the Women in ICT Summit (re-titled the Participation Summit when held in September 2005) and University committees on research ethics, recruitment and IT strategy.
Jason Thatcher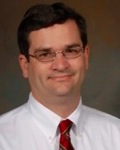 Professor Jason Thatcher
I have organized tracks and mini-tracks at ICIS, AMCIS, and ECIS. I have also chaired SIGADIT and the DIGIT Workshop. I have also served as a regular or ad hoc associate editor at Information Systems Research, MIS Quarterly, and European Journal on Information systems. I presently serve on the editorial boards of JAIS and IEEE Transactions on Engineering Management. At Clemson, I was the founding academic lead of the Social Media Listening Center and the founding director of the Social Analytics Institute. I currently serve as the VP of Membership for the Association for Information Systems.
Hilde Corneliussen

Associate Professor Hilde G. Corneliussen
Corneliussen holds a doctoral degree in Humanistic Informatics (2003). She held a position as Associate Professor in Humanistic Informatics and later in Digital Culture at University of Bergen until 2013. Between 1998 and 2013 she was involved in developing and teaching courses in computer programming, gender and ICT, computer history, theories and methods in digital culture and she has been supervisor on Bachelor, Master and PhD levels, and with administration of education at the multi-disciplinary Department of Linguistic, Literary and Aesthetic Studies where she was Head of Education between 2011 and 2013. Corneliussen joined the Western Norway Research Institute in 2013 where she now holds a position as researcher at Department of Information Technology. Corneliussen's research interests are in computer technology and gender, identity and culture. She has published on gender and ICT, computer history, computer education, and computer games and is the author of Gender-Technology Relations: Exploring Stability and Change (Palgrave Macmillan 2011) and co-editor of Digital Culture, Play, and Identity: A World of Warcraft® Reader (MIT Press, 2008).
Associate Editors
Deb Armstrong, University of Florida
Jo Coldwell-Neilson, Deakin University
Julie Fisher, Monash University
Liisa von Hellens, Griffith University
Lakshmi S. Iyer, The University of North Carolina at Greensboro
Helmet Krcmar, TUM Technische Universität München
John Lamp, Deakin University
Catherine Lang, LaTrobe University
Niki Pantelli, University of Bath
Jeria Quesenberry, Carnegie Melon University
Eileen Trauth, Penn State University
Marja Vehvilainen, University of Tampere