07: Social Media Research and Analytics
Track Description
Theme
The rise of new media channels (such as the Internet, mobile devices, and social networking sites) has created opportunities as well as challenges to individuals, organizations, and the society at large. Individuals use and engage with social media for diverse purposes such as co-creation, entertainment, mentoring, networking, friendship, career advancement, learning, collective action and civic engagement. Organizations also experiment with various social platforms to improve performance through crowdsourcing, online collaboration and communication, online communities, mobile computing and social media services. These challenges and changes give rise to novel and important research questions, which attract a strong interest among scholars. A wide range of research methods, such as qualitative and quantitative approaches, social network analysis, data mining, sentiment analysis or design research have been applied to explore and explain social media related phenomena. Further, social media facilitate users to create, cooperate, and share content. Through capturing social media data and applying novel methods such as decision making models, design frameworks, group behavior elicitation (e.g. herding effects), and opinion/sentiment mining, business intelligence and actionable decision making can be obtained.
The major aim of this track is to provide a forum for the exchange of research ideas related to social media. It also aims to raise awareness in terms of the latest development in social technologies, to address the opportunities and challenges associated with the use of social media by individuals, organizations, and the contemporary society. This track is open to all types of research, conceptual or empirical.
Types of Contributions
Possible topics include, but are not limited to:
Exploring extant theories to understand social media phenomena
Appropriation and use of social media upon individual users, groups, businesses, and governments
Social media strategies
Crowdsourcing, collaboration, and problem solving with social media
Sociomateriality and ontological issues of collaboration in social media
Mobile social media
Business ecosystems, social media and performance
Electronic word of mouth, brand loyalty, and product co-creation with social media
Social media and information overload
Social media and online identity
Collective action and civic engagement with social media
Online communities and virtual teams
Application of social network analysis and visualization to explore social media phenomena
Dynamics and evolution of online social networks
Business applications and theory development (e.g. case studies) of social media analytics and intelligence
Social media intelligence and customer engagement

​
Track Chairs
Matthias Trier <primary contact>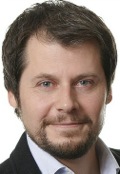 Matthias Trier is Associate Professor of IT Management department at Copenhagen Business School. He holds a PhD (Doctor of Engineering; Dr.-Ing) in Computer Science from TU Berlin and was previously Assistant Professor of Information Management at University of Amsterdam. He researches phenomena related to the implementation/appropriation of social media, online participation, framing of electronic discourses (e.g. from a management perspective), information transfer, dissemination processes, bottom-up community emergence as a part of knowledge management initiatives, and as methodological focus develops event-driven method for dynamic network analysis (www.commetrix.net). Dr. Trier was visiting faculty at NJIT, New Jersey and Columbia University, New York. He frequently publishes in conferences and ranked journals, e.g. ISR, EJIS, or JCMC. Dr. Trier managed EU projects on social media and has a patent (9001778) for quality assessment of a social network service platform. He served as track chair of the social media track at ECIS 2014.
Christy M.K. Cheung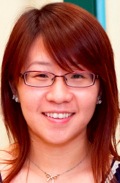 Christy M.K. Cheung is Associate Professor at Hong Kong Baptist University. She received her Ph.D. from City University of Hong Kong. Her research interests include social media, e-commerce, knowledge management, IT adoption and usage, and dark side of using information technology. Her research articles have been published in MIS Quarterly, Decision Support Systems, Information & Management, Journal of the American Society for Information Science and Technology and Information Systems Frontiers. Dr. Cheung has served as the track/mini-track co-chair, and associate editor for several academic conferences, including AMCIS, ECIS, HICSS, and ICIS.
Panos Kourouthanassis

Panos Kourouthanassis is Assistant Professor of Information Systems at the Department of Informatics Ionian University, Corfu, Greece. His main research interests lie in the areas of information systems adoption and diffusion, mobile and wireless applications and services; social media analytics; and ubiquitous and pervasive information systems. He has published more than 50 articles in leading journals and international conferences, including the Journal of Strategic Information Systems, the International Journal of Electronic Commerce and the Information Systems Management Journal. He has served as editor of two special issues on the International Journal of Electronic Commerce and the International Journal of Mobile Communications. He has served as principal investigator in over 20 research projects involved with state-of-the-art applications of information technologies funded by the European Commission and the Greek Secretariat of Research and Technology. He is currently member of the SOCIOMINE group at the Athens University of Economics and Business, which pursues research on social media analytics.
Alexander Richter

Alexander Richter is head of the research unit "Innovation & Social Networking" at the Department of Informatics at the University of Zurich. He researches phenomena related to the adoption and evaluation of corporate social software. Results of his studies have been published in leading IS journals and conferences (e.g. Information Systems Journal, Computer Networks, CSCW). He is co-author of several books on corporate social software and has been leading research projects funded by companies, the EU and various German Ministries on federal as well as state level in the same area. Dr. Richter serves as Chairman of the special interest group for CSCW in the German computer science society (GI) and is mentor of an IT start-up funded by the German government.
Bo Sophia Xiao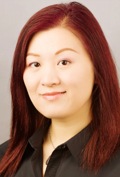 Bo Sophia Xiao is Assistant Professor in the Information Technology Management Department at the Shidler College of Business, University of Hawai'i at Mānoa. Dr. Xiao's primary research interests include human–computer interaction, social media and social networking, dark side of information technology, and data reduction and visualization. Her research has been published in leading journals of the Information Systems discipline, including Management Information Systems Quarterly (MISQ), Information Systems Research (ISR), and Decision Support Systems (DSS). Dr. Xiao has served as track co-chair, mini-track co-chair, and/or Associate Editor for a number of academic conferences (including ICIS, ECIS, HICSS, and AMCIS). She has also served as Associate Editor for the Information Systems Journal Special Issue on Dark Side of IT Use.
Associate Editors
Sameh Al-Natour, American University of Sharjah
Nicholas Ampazis, University of the Aegean
Tommy Chan, Hong Kong Baptist University
Ben Choi, University of New South Wales
Kai Fischbach, University of Bamberg
George Giaglis, Athens University of Economics and Business
Suparna Goswami, TU Munich
Camille Grange, HEC Montreal
Remko Helms, Utrecht University
Carol Hsu, National Taiwan University
Iris Junglas, Florida State University
Katia-Lida Kermanidis, Ionian University
Yongsuk Kim, Hong Kong University of Science and Technology
Matthias Klier, University of Regensburg
Julia Klier, University of Regensburg
Hanna Krasnova, University Bern
Nanda Kumar, University of New York City
Sven Laumer, University of Bamberg
Zach Lee, Hong Kong Baptist University
Judith Molka-Danielsen, Molde University College
Likoebe Maruping, University of Louisville
Tillmann Neben, University of Mannheim
Sameer Patil, Indiana University
Johannes Putzke, University of Cologne
Christian Reuter, University of Siegen
Kai Riemer, The University of Sydney
Christoph Rosenkranz, University of Cologne
Paolo Rosso, Universitat Politècnica de València
Petra Schubert, University of Koblenz-Landau
Gerd Schwabe, University of Zurich
Isabella Seeber, University of Innsbruck
Matthias Söllner, University of St. Gallen & University of Kassel
Stefan Stieglitz, University of Münster
Alexander Stocker, Joanneum Research
Juliana Sutanto, ETH Zurich
Chuan-Hoo Tan, City University of Hong Kong
Robin Teigland, Stockholm School of Economics
Wietske Van Osch, Michigan State University
Christian Wagner, City University of Hong Kong
David Wagner, GGS Heilbronn
Eoin Whelan, National University of Ireland
David Xu, Wichita State University
Kem ZK Zhang, University of Science and Technology of China
Ziqiong Zhang, Harbin Institute of Technology