12: Enterprise Transformation – Purposeful design or organic emergence?
Track Description
Theme
-Background-
The first iteration of a track on Enterprise Transformation was organised at ECIS2012 in Barcelona (Spain), while the second iteration was organised at ECIS2013 in Utrecht (Netherlands). The track managed to attract on average 40 papers. For the organisers of the Enterprise Transformation track at ECIS2012 and ECIS2013, this number of submissions is a clear stimulus to propose a third iteration of a track on the same topic.
-Focus-
To stimulate discussion, and invite papers with a refreshing perspective, the suggestion is for this year to focus on the question "Enterprise Transformation – Purposeful design or organic emergence?". With this focus, we aim to trigger a discussion between essentially an engineering perspective on enterprise transformation (enterprises and their transformation as an object of purposeful design), and other perspectives on change on enterprises that should enrich the engineering view. For example a communicative and/or organizational perspective, seeing the enterprise as the result of social interaction among people.
-Alignment to conference theme-
The conference theme of ECIS 2015 is The Networked Society. The move towards the networked society also has a clear impact on enterprises and their transformation. More specifically, it puts more stress on the tension between enterprises (and their transformation) as being a purposefully designed artifact or the result of social interaction among people.
-Motivation and overview-
Coordinating enterprise transformations
Modern day enterprises, be they businesses, organisations, or government departments, are in a constant state of flux. New technologies, new markets, globalisation, mergers, acquisitions, et cetera are among the "usual suspects" requiring enterprises to transform themselves to deal with these challenges and new realities. Furthermore, the increasing digitalization in both our work and everyday lives is a key aspect in transforming enterprises.
Enterprises therefore need to transform themselves regularly to meet these new challenges, while senior management of these enterprises needs to make conscious decisions about the future design of "their" enterprise and the path to "get there". Such transformations may range from changes in value propositions and business processes, via changes to the information systems, to changes of the underlying IT infrastructures.
Since most real world transformations are large, they need to be divided into smaller "chunks", typically in terms of programs and projects. This raises the need for a coordination mechanism between these "chunks" to safeguard that these "chunks" all contribute towards the strategic goals set for the transformation as a whole. Even more, this coordination mechanism should also pay particular attention to the much-needed cohesion/alignment between different aspects of an enterprise, such as business processes, human resourcing, the support of business activities by information systems, and the underlying IT infrastructures.
Traditional project/programme management does not provide such coordination, as it focuses on typical project parameters such as budgets, resource use, deadlines, et cetera. As a result, projects are "invited" to conduct local optimisations within their own local parameters. As a consequence, the results of these projects may actually not contribute to (or even hamper) the overall transformation goals. An instrument that has been positioned as a means to coordinate enterprise transformations is enterprise architecture management. While enterprise architecture management should indeed be regarded as a potential means to coordinate transformations, it is also necessary to look beyond a specific means. Rather than taking enterprise architecture as a starting point, it is necessary to first understand the need for enterprise transformations to be coordinated. Should it be an a-priori "design first" style of coordination, or should it be a style allowing/enabling emergence, while using an "on demand" style of coordinating.
-Enterprise transformation and information systems-
The information systems (IS) discipline is commonly understood to be an integration discipline of people, IT artefacts, and (organisational) tasks. From an integration perspective, "run IS" and "change IS" need to be differentiated because these lenses focus on different phenomena and artefacts. Enterprise transformation is clearly positioned in the "change IS" perspective. Many IS practitioners will find themselves working in a context of enterprise transformation. It is undeniable that in modern day enterprises, business strategy, business processes and their supporting information systems have nearly "fused". Therefore, it is useful to broaden the scope from analysing and designing specific artefact change (IS development, BPM) towards a more integral view, where business model change, business process change, and innovative IT artefacts are analysed and designed not only from an isolated project perspective, but rather from an enterprise-wide perspective.
Types of Contributions
Theories about enterprise transformations
Models of enterprise transformation
Case studies of enterprise transformations
Frameworks, methods and other instruments of enterprise transformation analysis
Design and architecture of enterprise transformations
Emergent techniques of enterprise transformations
Evaluation of enterprise transformation aspects (e.g. Business / IT alignment)
Outsourcing of business and/or IT processes, etc.
Implementation of methods and other instruments during enterprise transformations
Social / cultural and organizational aspects of enterprise transformations
Roles and skills in enterprise transformation
Technical aspects of enterprise transformations
Evolution of enterprises through transformations
Organisational drift and its consequences for EA & transformation management
Transformation / change management in enterprises
Inter-organizational aspects of enterprise transformation
The IS perspective of enterprise splits and mergers
Re-design and evolution of an enterprise's business ecosystem
Governance aspects of enterprise transformations
Maturity, measurement and quality of enterprise transformations
(De-facto-)standards as enablers and inhibitors of enterprise transformation
Open standards and technologies in enterprise transformations
Economics of enterprise transformation
Track Chairs
Erik Proper <primary contact>
Henderik A. Proper, Erik to friends, is a senior research manager at the Public Research Centre - Henri Tudor in Luxembourg. He also holds a chair in Information Systems at the Radboud University Nijmegen. He leads the Enterprise Engineering research team involving researchers from these two institutions, who jointly work on the FNR funded Architecture-based Service Innovation (ASINE) research programme.
Erik has a mixed background, covering a variety of roles in both academia and industry. His professional passion is the further development of the field of enterprise engineering and enterprise architecture. His long experience in teaching and coaching a wide variety of people enables him to involve and engage others in this development. He has co-authored several journal papers, conference publications and books. His main research interests include enterprise architecture, enterprise engineering, enterprise modelling, systems theory, business/IT alignment and conceptual modelling.
Florian Matthes
Florian Matthes holds the chair Software Engineering for Business Information 
Systems at Technische Universität München since 2002. The current focus of his research is on enterprise architecture management, model-driven web application engineering and social software. Earlier stations of his academic career are the University of Hamburg, the Digital Systems Research Center (now HP SRC Classic) in Palo Alto, USA, and the Technical University Hamburg-Harburg.
He is co-founder and chairman of two software and service university-spin-offs with more than 180 employees, and scientific advisor of UnternehmerTUM, the center of innovation and business creation at TU München.
José Tribolet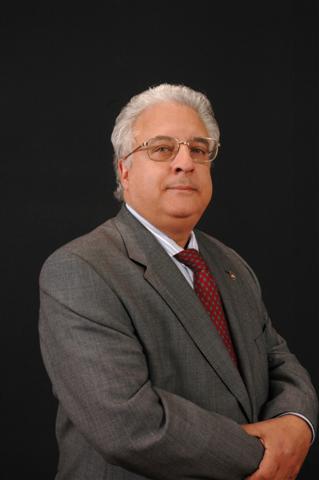 José Tribolet is Full Professor (Chair) of Information Systems at the Department of Computer Science and Engineering (DEI) and at the Department of Engineering and Management (DEG) (Joint Appointment) at the Instituto Superior Técnico (IST), Technical University of Lisbon, Portugal. He is presently the Chairman of IST's Department of Computer Science and Engineering. He is senior researcher at the Information Systems Group at INESC-ID and promoter of the Centre for Organizational Design & Engineering at INESC-INOV.
His main academic interests are in the areas of Enterprise Architecture, Enterprise Engineering and Enterprise Governance, with emphasis on IS Architecture, Business Process Engineering, Enterprise Transformation and Change Management.
Dr. Tribolet holds a Ph.D. in Electrical Engineering and Computer Science from MIT (1977). He spent a full sabbatical year (1997-98) at MIT ́s Sloan School of Management. He was a guest professor at - the Institute for Information Management of the University of St. Gallen, in Switzerland, during the spring term of 2012.
Dr. Tribolet has been playing an active international role in the development of the new area of Enterprise Engineering: he founded and co-chaired the track on "Organizational Engineering" at ACM ́s SAC Conferences from 2004 through 2009; he founded and co-chaired a new track on Enterprise Engineering, at the 2007 European Information Systems Conference. He created in 2010, with Prof. Robert Winter, the track on Enterprise Engineering, at HICSS Conference. He plays a leading role in the CIAO! Consortium. He his co-editor of Springer's Enterprise Engineering book series.
Dr. Tribolet maintains an active professional profile, personally advising top executives on matters involving Enterprise Information Systems, Architecture, Engineering, Governance, Strategy, Alignment, Transformation and Knowledge Management aspects. He is the top advisor to the Portuguese Government ́s GPERRTIC, a 6 year national strategic program to rationalize and improve the Information Systems and IT infrastructures of the Portuguese public administration.
Stephan Aier
Stephan Aier is an assistant professor at the University of St.Gallen (HSG) since 2010 and heads the architecture and transformation management group at the university's Institute of Information Management (IWI-HSG) since 2006.
At IWI-HSG Stephan is responsible for fundamental research in the area of enterprise architecture, intelligence infrastructures and transformation funded by the Swiss National Science Foundation as well as for applied research funded by industry partners and by the Commission for Technology and Innovation.
Stephan has published more than 100 articles on Enterprise Architecture, Integration, and Transformation Management, is active in undergraduate, graduate, and executive education at HSG as well as in company specific in-house programs.
In his current fundamental and applied research in the competence center "Corporate Intelligence" Stephan focuses on leveraging classical Enterprise Architecture models, methods, and competencies to impact organizations outside their IT departments and to actively support business transformation.
Associate Editors
Prof. Dr. Ulrike Baumöl, FernUniversität in Hagen
Prof. Dr. Eng Chew, University of Technology Sydney
Prof. Dr Frank Harmsen, Maastricht University and EY Advisory
Dr. Birgit Hofreiter, Vienna University of Technology
Prof. Dr. Stijn Hoppenbrouwers, HAN University of Applied Sciences and Radboud University Nijmegen
Dr. Sybren de Kinderen, University of Luxembourg
Dr. Robert Lagerström, The Royal Institute of Technology
Prof. Dr. Martin Mocker, MIT Sloan Center for Information Systems Research
Dr. Wolfgang Molnar, Public Research Centre Henri Tudor
Prof. Dr. Hans Mulder, Universiteit Antwerpen
Prof. Dr. Selmin Nurcan, University of Paris
Dr. Gil Regev, EPFL and Itecor
Prof. Dr. Stefan Strecker, FernUniversität in Hagen
Additional Information
Active community
The four co-chairs are well embedded in the enterprise transformation, enterprise engineering, enterprise architecture and enterprise modelling communities. They are also deeply involved in the organisation of cornerstone events in these communities:
Enterprise Architecture track of the IEEE EDOC conference, and the associated TEAR series of workshops
Enterprise Engineering, Enterprise Transformation, and the Enterprise Architecture tracks of the IEEE CBI and the associated PRET/TEE series of workshops.
The Enterprise Engineering Working Conference (EEWC).
Coverage of the track topic by other events
ECIS conferences: In past ECIS conferences, tracks on IS architecture, enterprise systems and enterprise engineering have covered partial aspects of the field of enterprise transformation.
TEAR workshops (www.ea-network.org/tear): These workshops focus on enterprise architecture as a means. The proposed track will rather focus on the transformation as such, where enterprise architecture might provide a means to enable coordination.
CAiSE conferences: Though papers on enterprise transformation related topics might be found at the CAiSE conference, they generally focus on the more technological and/or formal aspects of IS architecture transformation.
BusITal workshops: These workshops focus on business-IT alignment. As such, they are relevant to the topic of enterprise transformation. However, the BusITal workshop focuses primarily on "design time" issues of alignment, and much less on the coordination needed during actual enterprise transformations.