28: Media Management and Information Systems
Track Description
Theme
Media management is a relatively new research field. It emerged in response to the growing interest showed by scholars in the profound developments underway in the media, communication and technology industry. Its primary academic journals were founded recently – The International Journal of Media Management in 1998 and the Journal of Media Business Studies in 2004 – while teaching activities really took off around the turn of the millennium when a variety of media management courses appeared all over the world. The field is acquiring critical mass in terms of students and scholars, however an accepted set of theoretical foundations has yet to be established. A large stream of work has been carried out on media firms' strategy. Rationalist models from the industrial organization school have mainly been applied. However, organizations are complex systems and both technology and irrational factors play an important role in influencing their performance. In order to understand media organizations more adaptive and interpretative concepts need to be applied when conducting research.
The adaptive school focuses on strategic change, how change unfolds and why. Shifts in strategy require shifts in the organization, therefore in structures, people and processes. If models of the rational school try to identify the right strategic positioning for a sustainable competitive advantage, concepts of the adaptive school seek to find the systems and processes that enable dynamic strategic positioning, and solve the tensions that might arise.
Operating in a highly dynamic environment adaptive approaches are therefore extremely important for media firms to accommodate the dualities and dilemmas that a changed environment can provoke. Media firms face the central tension between the need to optimize and to innovate. Innovation is constantly needed as audiences are fragmenting and demand is more and more volatile. At the same time mechanism must be developed in order to allow maximum returns from investments and a multiplatform exploitation of content. Information technology plays a key role within this context.
Newly emerged forms of news and, more in general, knowledge gathering, dissemination and consumption have been challenging traditional economic and working models during the past decade. These new forms are driven by mass creativity, interactive rather than passive consumption of media, erosion of industrial control over the means of production and the development of highly accessible new communication technologies. The implications of these emerging modes of practice have enormous potential for constructive growth and increased competitiveness within our economic system. These advantages are mirrored by social benefits. Access to mass communication and news media potentially allows an open exchange of knowledge, the sharing of wealth creation, and therefore curtails social and economic injustices.
In traditional mass media the production of media content is undertaken by professionals and distributed through proprietary platforms such as TV and newspapers for example. Although this mode still dominates, it now competes with new media where content is often user-generated, produced by non-professionals, and accessed through open platforms found on the Internet. There are technical, social, economic, institutional, and legal drivers behind this form of content provision. Technical drivers include increased broadband availability, which allows new ways to publish and distribute content. A demographic shift towards age groups with substantial ICT skills, and the willingness of people to engage online as well as to reveal personal information belong to the social drivers. The economic drivers include lower costs of peripherals and Internet connections, increased possibilities for venture capital and other investments opportunities leading to the development of new business models. These changes have precipitated flexible licensing and copyright schemes such as Open Source and Creative Commons license approaches, and served as an example of institutional and legal drivers for creating and sharing content.
The evolution of technology has transformed media into a social but also very individualized phenomenon and experience. Media are therefore an interesting and worthwhile research object for both media and information technology scholars. Besides strategic management, innovation and technology management theories as well as concepts from disciplines such as sociology and psychology can be applied in order to better understand the impact of social media on the development of new business models, and on media users' and consumers' behaviour. This track aims therefore at merging media management as well as information management and systems researchers to stimulate discussion around the current status as well as the future development of media from a technological, managerial, business as well as social point of view.
Our understanding of media includes both traditional and new media industry sectors, such as television, publishing, radio, ubiquitous/ambient media, advertising, social media, motion pictures, 2D/3D graphics, online video, semantic media, web-media, digital games, and the wider context of digital media. We seek to analyze on one hand (a) the media industry through a technology, information management and organizational perspective, and on the other hand (b) the role of information systems across the various value chain and business development activities of a media firm. Furthermore, we would like to assess and enhance the transfer of methods, research, and business models from electronic media industries to other industrial areas.
Types of Contributions
The figure below summarizes the focus areas at the intersection between media management and information systems that this track is addressing :
The proposed track will focus on (but is not limited to) topics such as
The role of information technology within the development of the media industry
The impact of information systems on the economics of the media business
Network and Lock-in effects on media industry structure and competition
Information systems and media convergence issues
The role of technology acceptance factors for the adoption and diffusion of technology driven media products
The role of content and information systems for the creation of new media business models
The interplay between technology and content, and their impact on media consumer choices
Information technology and the emergence of new media professions
The link between information systems and the development of data journalism
The impact of information systems on journalistic work and processes
Information technology, audience measurement and audience participation
Information technology and social media management
The proposed track on media management aims at attracting the full spectrum of submissions:
Completed papers that represent a mature, theory-driven and empirically validated research
Completed papers that explore emerging research areas and would profit from discussion and feedback at ECIS
Practical examples of technology sustained new media business models and managerial systems
Track Chairs
Cinzia dal Zotto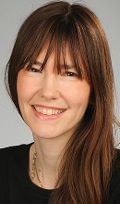 Prof. Cinzia Dal Zotto is Professor of Media Management at the Academy of Journalism and Media at the University of Neuchâtel, Switzerland. She has been directing the Academy between 2010 and 2012. Before that, from 2004 to 2008, she was Research Director at the Media Management and Transformation Centre and Assistant Professor at the Jönköping International Business School in Sweden. Dal Zotto received her PhD from the University of Regensburg in Germany in 2000. Thanks to a post-doctoral scholarship funded by the German Ministry of Education Cinzia continued to stay at the University of Regensburg until 2003, with a break of 6 months that she spent as fellow at the University of California at Berkeley. Her research at that time dealt with new ventures' growth in the media sector.
Dal Zotto published four books, various book chapters and papers in the fields of organizational behavior, human resource management, entrepreneurship and strategy. Since 2000 her empirical research focuses on the media sector. She has been teaching at various universities around the world, in particular at the universities of Regensburg and Passau in Germany, at the University of Westminster in London, at Trento and Bolzano in Italy, as well as at the ESC Toulouse in France. She further held seminars for the Joint Research Centre in Ispra, Italy, at the University of Johannesburg and at the Mudra Institute of Communications, Ahmedabad, India. Before starting her research career Cinzia Dal Zotto worked as Research Analyst at International Data Corporation in London and at Reuters Venture Capital in Munich.
Artur Lugmayr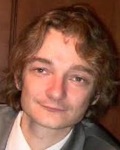 Prof. Dr. Artur Lugmayr describes himself as a creative thinker and his scientific work is situated between art and science. Starting from July 2009 he is full-professor for entertainment and media production management at the Department of Business Information Management and Logistics at the Tampere University of Technology (TUT): EMMi – Entertainment and Media Production Management. His vision can be expressed as to create media experiences on future emerging media technology platforms. He is the head and founder of the New AMbient MUltimedia (NAMU) research group at the Tampere University of Technology (Finland) which is part of the Finnish Academy Centre of Excellence of Signal Processing from 2006 to 2011. He is holding a Dr.-Techn. degree from the Tampere University of Technology (TUT, Finland), and is currently engaged in Dr.-Arts studies at the School of Motion Pictures, TV and Production Design (UIAH, Helsinki). He chaired the ISO/IEC ad-hoc group "MPEG-21 in broadcasting"; won the NOKIA Award of 2003 with the text book "Digital interactive TV and Metadata" published by Springer-Verlag in 2004; representative of the Swan Lake Moving Image & Music Award; board member of MindTrek, EU project proposal reviewer; invited key-note speaker for conferences; organizer and reviewer of several conferences. His research has been published in numerous books and academic journals. His passion in private life is to be a notorious digital film-maker. He is founder of the production company LugYmedia Inc.
Robert Picard

Robert G. Picard is a specialist on media economics and policy and the business challenges facing media in the digital age. He is director of research at the Reuters Institute at the University of Oxford and regularly works with media companies, media associations, and governments worldwide to improve performance and respond to
challenges in the media environment. Before joining the Reuters Institute Picard founded the Media Management and Transformation Centre at the Jönköping International Business School in Sweden, and was the Centre's Director between 2004 and 2010. He further held faculty positions at the Institute of Media and Entertainment, IESE Business School in New York, Tampere University, Finland, and the Center for Media Management and Economics, Tsinghua University, China.
He is the author and editor of 27 books. Picard has been editor of the Journal of Media Business Studies and of The Journal of Media Economics.
He has been a fellow at the Shorenstein Center at the Kennedy School of Government at Harvard University and a public policy fellow at the Reilly Center for Media and Public Affairs, Louisiana State University. He has been a consultant for media companies and government agencies in the U.S., Europe, Latin America, and Asia and regularly makes presentations to media trade organizations and academic organizations worldwide.
Associate Editors
Patrick-Yves Badillo, University of Geneva
Johanna Grublbauer, UAS St. Poelten
Min Hang, Tsinghua University
Thomas Hess, University of Munich
Arne Krumsvik, Oslo and Akershus University College of Applied Sciences
Bettina Lis, University of Bayreuth
Mercedes Medina, University of Navarra
Bozena I. Mierzejewska, Fordham University
Heinz-Werner Nienstedt, University of Mainz
Benedetta Prario, University of Lugano
Christoph Scheib, Tampere Univ. of Technology
Gabriele Siegert, University of Zurich
Katarina Stanoevska, University of St. Gallen
Bjoern Stockleben, Hochschule Magdeburg
Sari Virta, University of Tampere
Patrik Wickstrom, Queensland University of Technology
Andreas Will, University of Illmenau
Additional Information
Coverage of Media Management in other conferences and relevance of the topic
Media Management is an area mostly covered in conferences such as the European Media Management Education Conference (EMMA), the World Media Management and Economics Conference (WMEMC), the International Media Management Association Conference (IMMA), the Deutsche Gesellschaft für Publizistik und Kommunikationswissenschaft (DGPuk), the International Communication Association Conference (ICA), the Association for Education in Journalism and Mass Communication Conference (AEJMC) and other national conferences. A media management track at ECIS – in particular integrated as part of the activities of the AIS SIG eMedia – is the ideal venue to merge technology, information systems and management knowledge with experience on media. The relevance of media management as a topic is widely demonstrated by the massive and constant presence that media has been able to reach in our daily lives thanks to mobile technologies. Such a presence can only be useful, efficient and effective if the development of technology, business models and managerial tools are fine-tuned. For this reason a dialogue between IT and media management professionals is not only useful but necessary.
The research outcome of the track – depending on the subjects – will be published in a special issue of either the International JOURNAL on Information Systems and Management in Creative eMedia (an open access journal founded by the AIS SIG eMedia: http://www.tut.fi/emmi/Journal/), or another journal focusing on media management and innovation.