25 Minutes Stroll along Aa
Our hidden treasure from Tuesday, May 26, 2015 suggested by Armin Stein.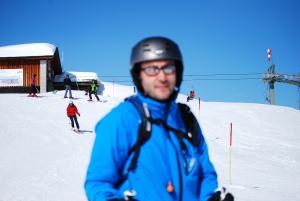 Boring talks, too much coffee, too much beer, some time to discuss the next paper with your fellow co-authors? Don't just sit around, move a bit. Below you find a 25 minutes stroll along Aa, the small stream going through Münster. The path is quite hidden and passes behind houses in a Venice-like stile. The way back leads you along the promenade and through the bar and cocktail strip... Hope you won't get lost during your walk :-)
Show me, show me, show me!!!
Where to find this gem
Show on Google Maps
See a list of all the other ToWs that have been published until now.