Enjoy Münsters best Ice Cream
Our hidden treasure from Monday, May 25, 2015 suggested by Ann-Kristin Cordes.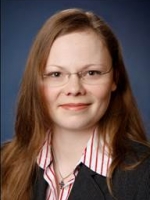 If you would like to enjoy an ice cream by hopefully good weather in Münster, I can really recommend Raphaels Eismanufaktur. It is not directly located in the core of the city center. However, it is not far away only a few minutes by foot from the Prinzipalmarkt. Raphael Eismanufaktur scores with different compositions of ice creams. Milk and fruits are regional products and come from nearby farms. That makes a difference you can taste. In addition to classic ice creams, they offer some special ones like chocolate-ginger, Ahoy-Brause, caramel with fleur de sel, chocolate-cherry-brownie or asparagus sorbet.
https://de-de.facebook.com/EismanufakturMuenster
Show me, show me, show me!!!
Where to find this gem
Show on Google Maps
See a list of all the other ToWs that have been published until now.