Schöngemacht: Get gluten-free cake and vegan ice cream
Our hidden treasure from Saturday, May 23, 2015 suggested by Ann-Kristin Cordes.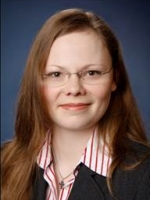 After a walk around the Aasee or a trip with a pedal boat (http://www.ecis2015.eu/tow/2015-01-29) I can advise the cafe Schöngemacht. Schöngemacht is a small and cozy café near to the Aasee. It is a perfect place to stop for coffee, cake and/or ice cream. They always offer a wide variety of self-made cakes to choose from. All cakes are extraordinary tasty. Besides the standard cakes, they also have gluten-free cakes. Especially, for the persons who have special dietary needs this is good to know. My favorite gluten-free cake is the Italian Chocolate Cake. Furthermore, they also offer vegan ice cream.
Show me, show me, show me!!!
Where to find this gem
Show on Google Maps
See a list of all the other ToWs that have been published until now.