Go veggie in Münster
Our hidden treasure from Friday, May 1, 2015 suggested by Sara Hofmann.
In addition to the numerous restaurants serving traditional Westphalian cuisine, Münster offers plenty of places where vegetarians and vegans can enjoy a delicious meal or snack. Although most restaurants serve at least one vegetarian dish, please check out the following vegetarian and vegan locations. I am sure that also meat eaters will get their money's worth! J
Krawummel, located in the city centre, is a vegan bistro offering hearty meals such as kebab menus, falafel, curries or salads as well as delicious desserts. All meals can be ordered as take-away. It is one of my favourite vegan places and even my carnivorous friends don't miss a thing there.
Rico Vollwertrestaurant, which is a small wholefood bistro in the old town, offers vegetarian and vegan lunch specials at an affordable price. You will find great vegetable gratins, salads, and rice stews there and can enjoy a tasty juice.
The Garbo is co-located at Münster's art-house cinema and serves both meat as well as a large variety of vegetarian and vegan food. You can enjoy everything from breakfast to small dishes and mezze to pasta to coffee and even wine and cocktails in this nice place.
We also have several nice vegan (-friendly) cafés in Münster. Here are my two favourite ones:
Please try the cosy Café Mamsell, which is situated in one of Münster's most beautiful quarters: the "Kreuzviertel". The majority of ingredients are fair trade products or come from local producers. You can enjoy a vegan (as well as non-vegan) breakfast, tarts and home-made soups.
Café Birkenwald is a very lovely place where you can have various types of breakfasts (from vegan to meat), changing lunch offers and delicious desserts and cakes.
These are just a few veggie highlights in our town. Restaurants such as the vegetarian Prütt-Café or Altes Gasthaus Lewe offer tasty vegetarian dishes, too. Enjoy your meal in Münster!
Show me, show me, show me!!!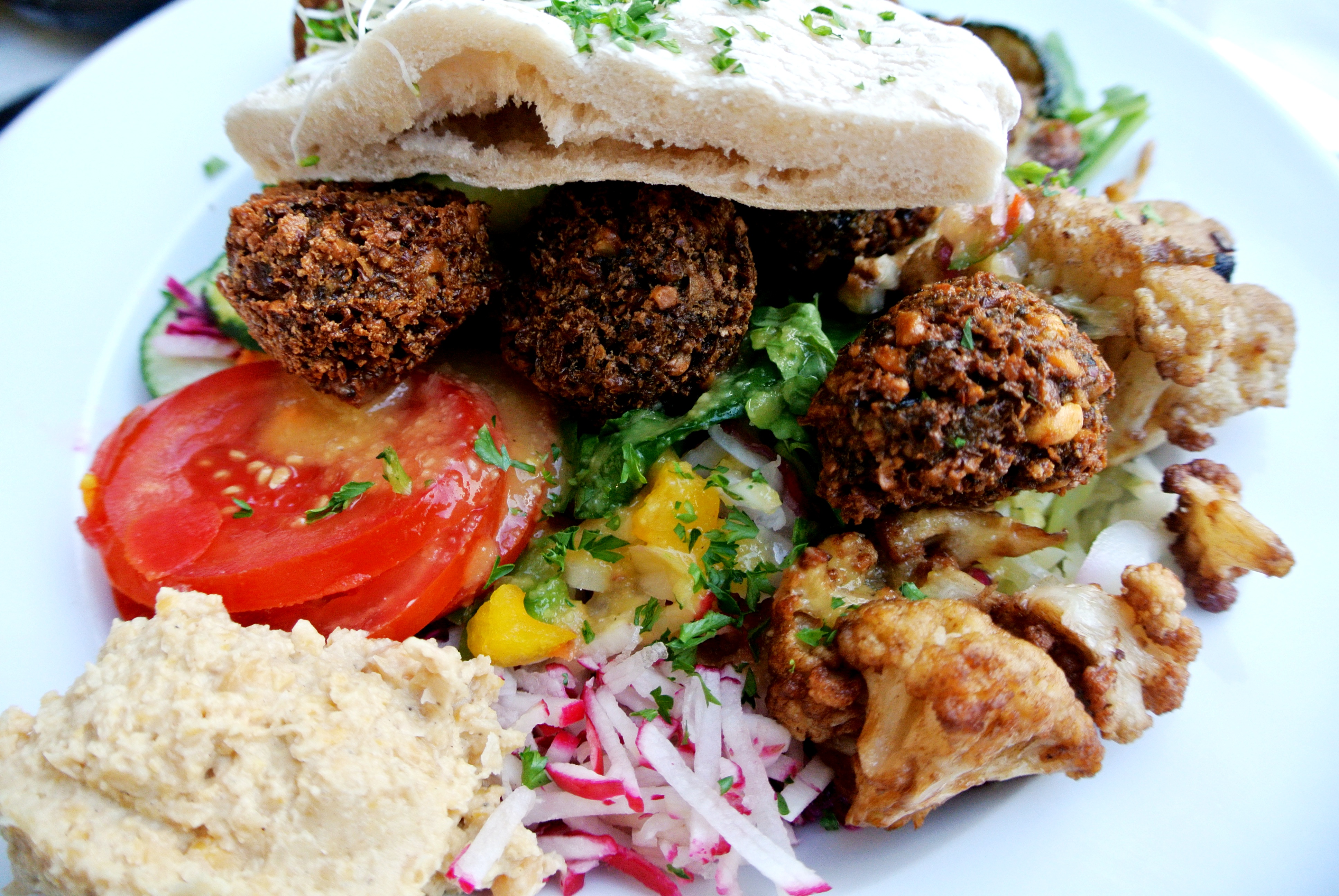 Where to find this gem
Show on Google Maps
See a list of all the other ToWs that have been published until now.