Münster Wochenmarkt
Our hidden treasure from Thursday, April 16, 2015 suggested by Sebastian Köffer.
On Wednesday May 27, you may ditch the conference program shortly to take a walk over Münster's famous weekly market with a plethora of market stalls. It lasts from 7am until 2.30pm and is situated directly opposite of the conference location at the cathedral square (Domplatz). Take the opportunity to taste fresh and local products, such as fruit and vegetables from the Münsterland region. You may also grab a traditional sausage (Pfefferbeisser) from one of the butchers. Afterwards, you will certainly "walk like a Westphalian".
Germany and the Netherlands have a long-lasting soccer rivalry. Basically the Dutch never won an important match against us (admittedly except 1988 but I can hardly remember). However, Dutch food is great. Many merchants sell fresh Dutch cheese (Surprise!) on the market. Don't miss the two Dutch fish merchants and queue up to get one of the delicious "kibbeling". Or just step back and watch the crowds swarming through the market streets. More information can be found on the webpage http://www.wochenmarkt-muenster.de (only German).
Show me, show me, show me!!!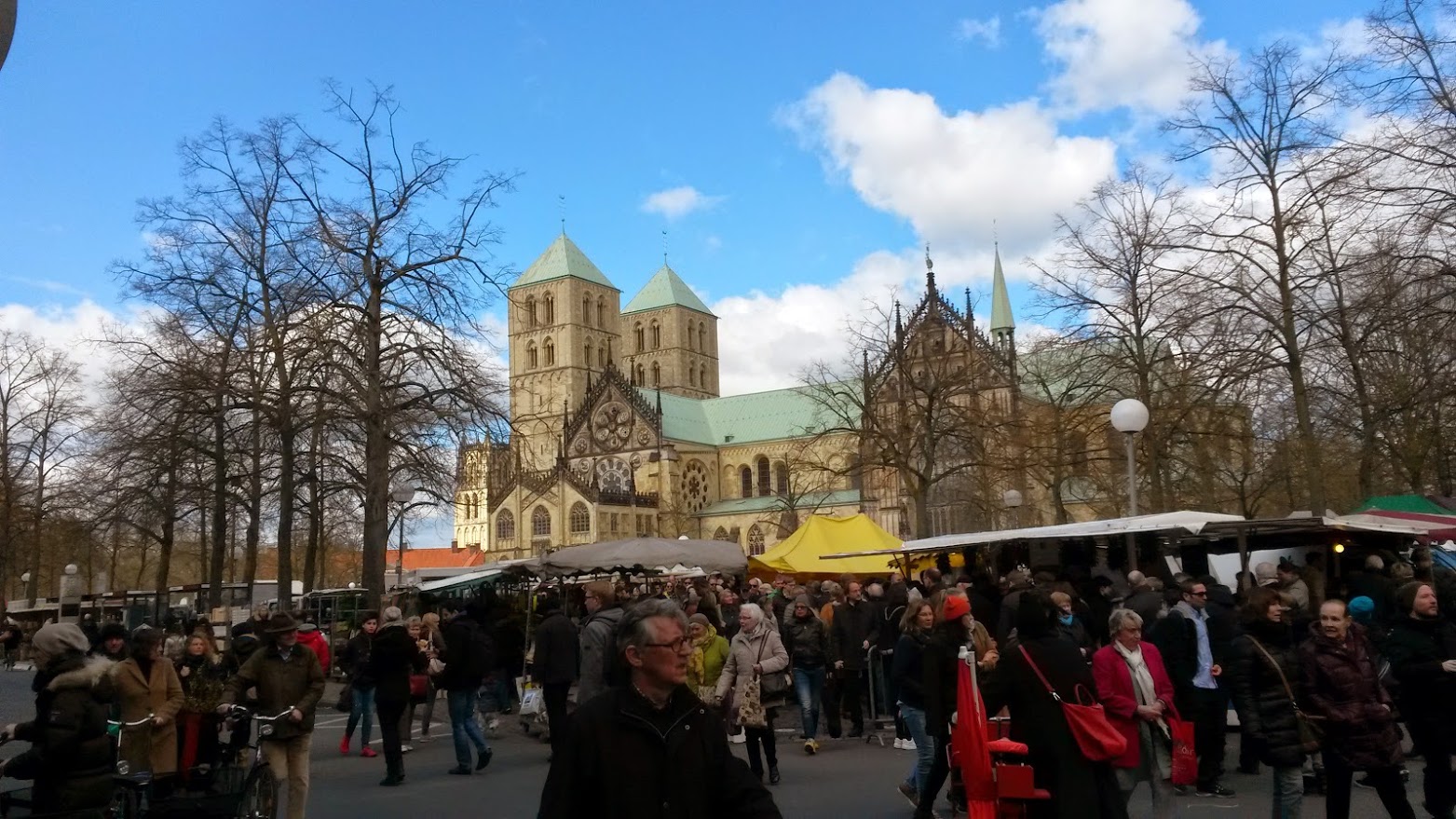 Where to find this gem
Show on Google Maps
See a list of all the other ToWs that have been published until now.