Welcome to the 23rd European Conference on Information Systems (ECIS 2015) in Münster!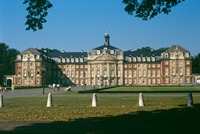 ECIS took place May 26-29, 2015, in Münster, Germany. Münster is a multi-faceted city of science and learning, the City of Westphalian Peace, the capital city of bicycles and Germany's Climate Protection Capital. Westphalia's longstanding regional capital is a young city, thanks in no small part to its 50,000 students. It is an outstanding place to live and work, rich in urban culture, municipal diversity and first-class rural recreation. It was - at least that's what we think - perfect for ECIS 2015!
Check our ToW!!
Check out our weekly
Treasure of the Week
each, well, week! TothisW:
Souvenirs from Münster
, contributed by Ann-Kristin Cordes
2015-05-28
: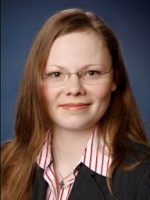 If you would like to bring a souvenir from Münster for your loved ones, the city offers plenty of options. You can find all kinds of souvenirs in the shop "...
more...
Willkommen, Hoi, Ciao!
Your Chairs welcome you to the ECIS 2015 in Münster, hosted by the European Research Centre for Information Systems (ERCIS)! With friends and colleagues from all over the world, the committee is a truly international team eager to provide an exciting and fruitful conference in the middle of Europe!
Jörg Becker,
University of Münster
Jan vom Brocke,
University of Liechtenstein
Marco de Marco,
Università Guglielmo Marconi
Juchhu! The Program!!
@ECIS2015