How to get to the Conference locations
How to get to the Conference locations
by bus:

From central station to venue: please check the railway map for the bus stops "Landgericht", "Schlossplatz", and "Domplatz", which are near the Conference locations "Fürstenberghaus".

by taxi:

You will find several taxis at the main entrance of Münster's central station (Hauptbahnhof). Instruct the taxi driver to take you to "Schloss Münster" or to "Schlossplatz" to reach the Münster Castle (the venue for the welcome reception) and "Fuerstenberghaus" or "Domplatz" for the Conference venue.
---
Picture Tour of the Conference Venue
The Conference takes place in two different buildings: Münster Castle (welcome reception, May 26, 2015) and Fürstenberghaus (main conference venue). All Conference rooms are wheelchair-accessible. The maximum walking distance between the buildings is about 10 to 15 minutes, partly on beautiful historic cobbled paths.
Our picture tour starts at the famous Münster Castle (built 1757-1787) with its adjacent botanical garden.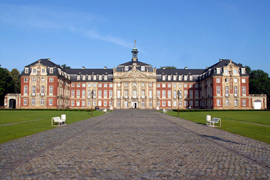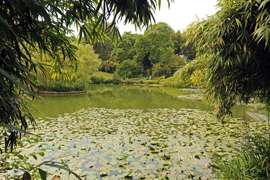 These are the beautiful cobbled paths from Münster Castle to the Fürstenberghaus. As ancient architects were not aware of future fashions, high heels are not advised.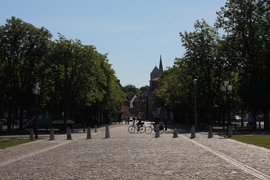 On the way from the Münster Castle you can experience Münster's vivacious flair as Germany's bicycle capital.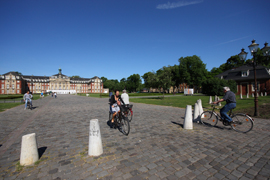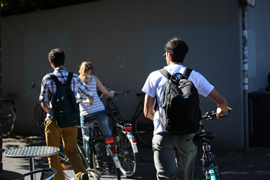 On the way to the Fürstenberghaus, enjoy Münster's unique blend of Baroque and modern architecture.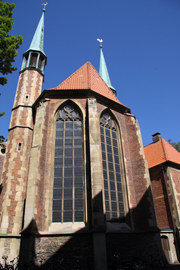 On your way to the Fürstenberghaus are many appealing places to relax and to enjoy Münster's beautiful city centre.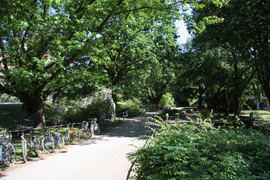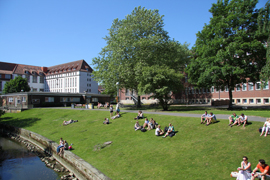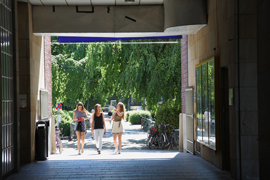 Welcome to the Fürstenberghaus. This building is also wheelchair-accessible.